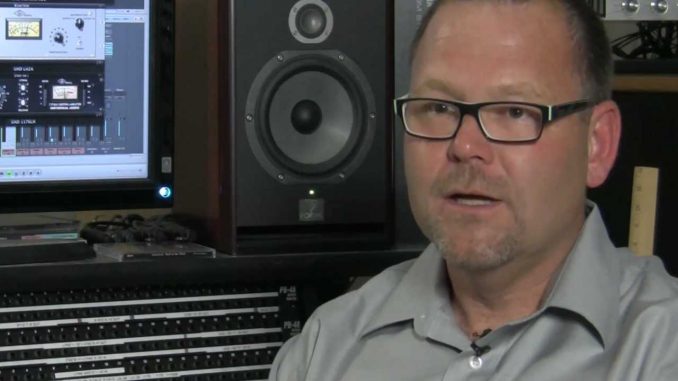 Universal Audio Announces Windows 7 Support For 64-Bit UAD Plug-Ins, UAD-2 Satellite, and Apollo Audio Interface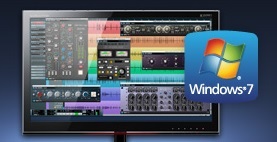 Universal Audio
(UA), the manufacturer of professional audio recording hardware and software, has released 64-bit Windows 7 versions of its
UAD Powered Plug-Ins v6.4 software
.
This release makes UAD audio plug-ins compatible with 64-bit DAW software such as SONAR, Cubase, Presonus Studio One and Reaper.
This is the news UAD users had waited for.
Prior to the 6.4 release of the UAD plug-ins, DAW users had to bridge the 32-bit versions of popular UAD plug-ins with j Bridge or Bit-bridge. While workable, bridging was often problematic and could affect performance of the 64-bit DAW.
I constantly had performance problems with Sonar X1 and X2 64-bit when using UAD-2 cards and plug-ins. The most annoying was screen flicker and sometimes it would cause the session to crash.
I tried Cubase 64-bit last year with UAD plugins without success.
UAD promised this upgrade at the turn of the 2012 year and they have delivered. The upgrade is free for registered customers.
UAD plug-ins
UAD has developed a highly regarded line of software plugins that emulate the actual performance of discrete, electronic, analog audio components like compressors, equalizers, reverb processors and tape drives. UAD plug-ins faithfully reproduce the effects of NEVE recording desks. the Struder A800 tape recorder, Lexicon 224 reverb, Manley Massive Passive EQ and emulations of their own classic compressors the UA 1176 and UA Teletronix LA-2A and LA-3A.
The plug-ins use one of several hardware devices with DSP processors to off-load the intensive computing from your computer. Other plug-in makers run natively on the computer's CPU saving the cost of a UAD-2 card, Satellite or Apollo outboard devices.
It's an arguable point that music processed through UAD plug-ins sounds better than their competitors. However, they are the golden standard by which all plug-ins are compared. Now that the plug-ins are 66-bit compatible they should be top performers.

New UAD v6.4 Software Features:
64-bit UAD Plug-In Support for Windows 7
UAD Powered Plug-Ins are now 64-bit for Windows 7 64-bit edition operating system users.
UAD-2 Satellite Drivers for Windows 7 (FireWire)
The UAD-2 Satellite FireWire DSP Accelerator is now compatible with Windows 7 64-bit edition operating systems, using a qualified PCIe-to-FireWire 800 adapter card.
Apollo Audio Interface drivers for Windows 7 (FireWire)
The award-winning Apollo Audio Interface is now compatible with Windows 7 64-bit edition operating systems, using a qualified PCIe-to-FireWire 800 adapter card.
"After the launch of Apollo earlier this year, we've devoted much of our engineering resources to solidifying the UAD Powered Plug-ins platform on the PC side," says CEO and Founder, Bill Putnam Jr. "I'm happy to announce the release of 64-bit plug-ins for Windows 7, as well as Windows 7 FireWire drivers for the UAD-2 Satellite and our popular Apollo Audio Interface."
64-bit Mac version goes to beta
Universal Audio has announced a public beta of 64-bit Mac plug-ins (UAD Powered Plug-Ins v6.4.1 software) in December. The company says Mac users can expect 65-bit support in 2012.
Registered users can download UAD Software v6.4 for Windows 7 at http://www.uaudio.com/downloads