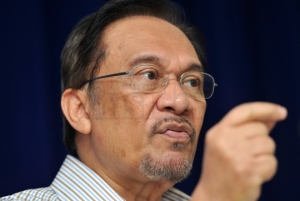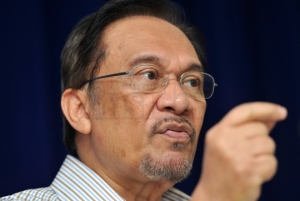 Datuk Seri Anwar Ibrahim has failed again in his Sodomy case. His appeal to call an excop as a key witness was rejected by the court. The court completely dismissed his appeal. This application was made in relation to the High Court's rejection of a petition for former police officer Jude Balcious Pereira's admission to the Bar.

Judge Datuk Aziah Ali, who chairs a three-man bench, explained Anwar had failed to satisfy the requirements under the law to recall the witnesses. Aziah said the prosecution's case would have remained intact even if the former Superintendent's testimony was excluded. She said the trial judge, Mohd Saiful Bukhari Azlan, had accepted the evidence of the complainant, medical doctors and two chemists. 'So by recalling the investigating officer, it will not have any effect on the prosecution's case,' she said.

In the month of January 10, 2014, Pereira's petition was rejected by a High Court judge on the reason that he was not fit and proper person to be admitted to the Bar based on a findings of an inquiry by Suhakam. After the delivery of the decision, Anwar's lawyer Karpal Singh applied for a stay pending appeal against the decision. 'We are concerned with the continuous delay,' said Aziah, adding that the court had to be fair and not deprive Anwar of his basic right to appeal.