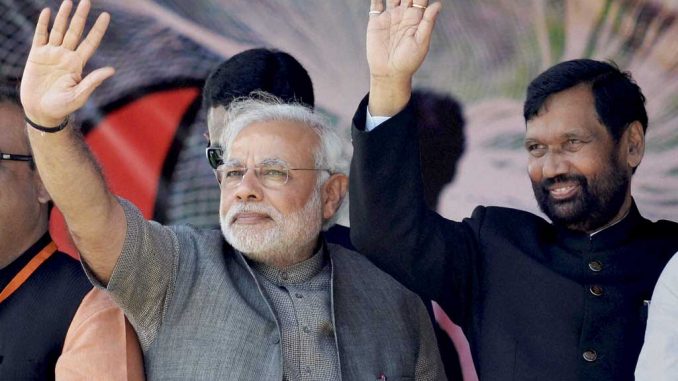 The prime ministerial candidate, Narendra Modi, launched at Chief Minister Nitish Kumar, calling him a hypocrite and the one who's responsible for making Bihar a 'safe haven for terrorists.' He further added that he is one of those people who met him with affection and ate with him behind closed doors but refused to shake hands with him in public. Modi made this statement while addressing a rally in Muzaffarpur with foe turned friend Ram Vilas Paswan.

Modi also accused the Nitish Kumar government for being soft in their fight towards terrorism. "Due to its vote bank politics, the Bihar government is not prepared to act tough against militants. Those indulging in the politics of vote bank do not understand this ideology… sooner we get rid of such people, the better it is" he said, while adding that the militants were finding it easy hide in Bihar. The BJP leader said that their dream of coming to power should not stop them from fighting terror.

Modi also said that more political parties would be joining the BJP-led National Democratic Alliance the return of his friend Paswan. He further accused Congress of taking secularism to a new height in their run-up to the upcoming elections, so to escape accountability on important issues such as price rise, unemployment and other problems of the poor. "For them, secularism is appeasement and justice for none, for us it is appeasement of none and justice for all. For them, it is religion first, for us it is India first. For them, secularism is a political weapon, for us it is an article of faith," he stated.