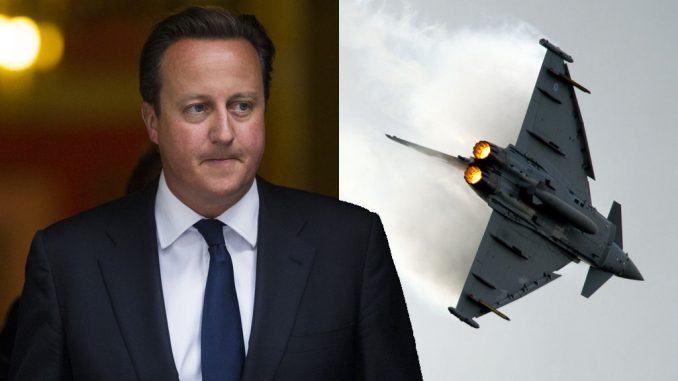 According to British government's legal advice summary, any military intervention would be legally justified on humanitarian grounds, even if does not get support from the UN Security Council.
The advice states that the legal basis for any military action would be "humanitarian intervention", but crucially, says that while the U.K. is seeking a United Nations (UN) Security Council resolution, it is not essential to back intervention.
The summary reads: "If action in the security council is blocked, the UK would still be permitted under international law to take exceptional measures."
U.K. intelligence chiefs have revealed to the Prime Minister David Cameron through a letter from the chairman of the Joint Intelligence Committee (JIC), that there is a high possibility the Syrian government was responsible for a chemical attack during the previous week.
The issue is being debated in the parliament by MPs. Opening the debate as the Commons was recalled, Mr. Cameron said there was "no 100% certainty about who is responsible" for the attack in Syria, but told MPs "you have to make a judgment".
However, he has insisted to be convinced by evidence suggesting the Assad regime was accountable.
Defence preparations on the ground are already in progress in the midst of the discussion over the Syria crisis.
According to MoD spokesman, six British Typhoon jets are being sent to Akrotiri in Cyprus, but are not being deployed to take part in military action against Syria.
He has told: "This is purely a prudent and precautionary measure to ensure the protection of UK interests and the defence of our sovereign base areas at a time of heightened tension in the wider region."
"This is a movement of defensive assets operating in an air-to-air role only. They are not deploying to take part in any military action against Syria."
In reply to the western allies' preparations for an attack, President Bashar al-Assad told the Syria would defend itself against any aggression – and that he would destroy any terrorists supporting Israel.
Article viewed on Oye! Times at www.oyetimes.com.