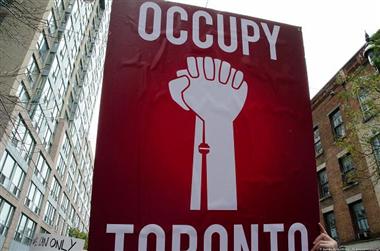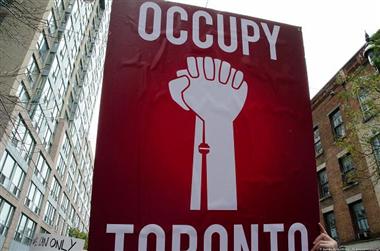 As police removes empty camps on eviction orders, Occupy Toronto protesters say their movement is not dead yet. However, 100 city workers cleaned the park Thursday, where several Canadians were encamped since Oct. 15. Police and city workers removed the tents without violent clashes.
According to protester Shawn Williams, the Occupy movement, which aims at tackling global economic disparity, will carry on.
"You can't evict an idea; we're still strong," says protester Williams.
"We've been doing this for 40 days now. I do not expect us to stop any time soon," he said.
On the other hand, the Ontario Federation of Labour (OFL) reached the financial district to support Occupy Toronto on Thursday. They all gathered at St. James Park at 11 a.m. and then headed to the Toronto Stock Exchange.
"You cannot kill the idea of occupation," OFL president Sid Ryan said during Thursday's march.
"We will continue to find different ways of showing solidarity with the occupy movement. It's only starting."
Roughly 1,800 OFL members marched Wednesday to encourage protesters to remain calm and cooperate with police.
"You have a great movement here and a great message. And the message is beginning to resonate and it's beginning to grow," Ryan said. "The last thing they need is violence to destroy that message. So I hope they don't engage in any kind of violence."
Article viewed on Oye! Times @ www.oyetimes.com