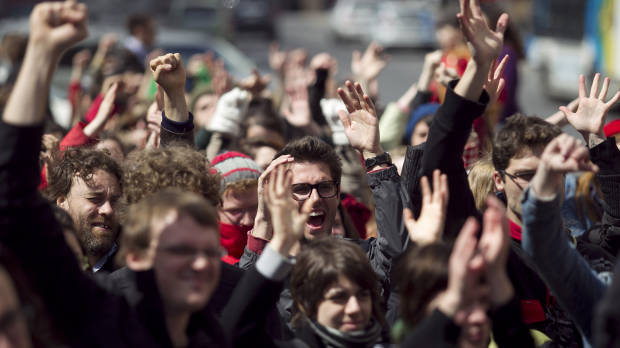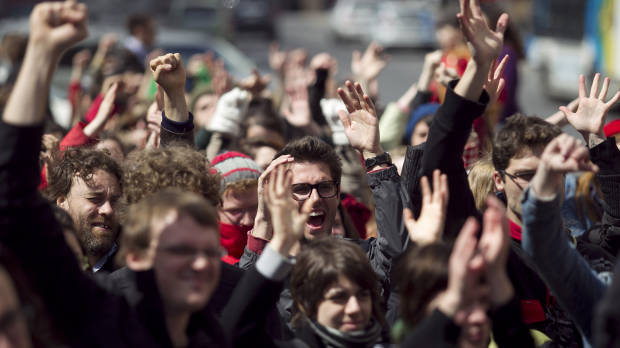 Quebec students have not attended school for the past three months. They have been busy trying to convince the government that increasing tuition fee is not a good idea. However, a number of students have shown interest in going back to school as soon as they can. On Monday, a few students gathered around to voice their opinion.
Merick Seguin said: "We're here to show the population there are some kids who want to go back to school."
These students want to have some peace now. They believe it has been enough, the student body should give up and start attending school otherwise nobody would take responsibility for their dark future.
"I was supposed to go to university in one year. I'll have to wait one more year," said Seguin.
On the other hand, a number of student associations have rebuffed the agreement between the provincial government and student leaders. Apparently, only one student body in the Gaspe region has accepted the deal.
Hence, students are demanding a revised deal. Education Minister Line Beauchamp indicated on Monday there is room for adjustments since it was only the first round.
"Usually when an agreement in principle is accepted there can be texts that make precisions," she said in an interview. "This isn't a deal to settle everything, it's to allow people to get to class and create a space for continuing discussions."
The government is trying its best to end the three months of unrest in the province, where streets are always filled with students protesting and damaging the infrastructure. Nonetheless, there are chances that fees will increase exactly as planned starting next January.
"When a masked person has a billiard ball or a brick, a rock, a metal bar, and not to mention Molotov cocktails, there's a responsibility to be proactive," said Mayor Gerald Tremblay.
"Only protesters who threaten peace and public order will be targeted by the new regulations. We're not talking here about the Santa Claus parade, for example, or Carifiesta, or the Just For Laughs festival. This strikes a balance between free expression and public safety."