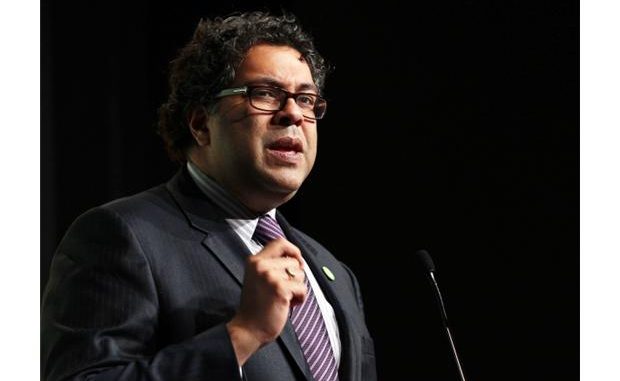 Calgary's Mayor Naheed Nenshi claims that the considers the concealed video recording that shows a meeting headed by one of Calgary's biggest home building companies assuredly depicting illegal activities. The video, publicly revealed on Monday night, showed the founder of Shane Homes, Cal Wenzel, addressing a municipal election strategy session, where he lays out an extensive plan to defeat members of council who are perceived as being against the interests of home builders.

Nenshi mentioned in a statement on Wednesday morning, that "there are three instances in that video where it appears to me that the speaker is condoning illegal activity. And then there's one incident in which he admits to illegal activity in the 2010 election." The controversial video shows Wenzel informing a group of home-builder industry insiders that even after giving the maximum donation to Ward 7 candidate Kevin Taylor, he has also allowed him to use 13 trucks and helped him in assembling signs. Nenshi alleged that "that's a 'donation in kind' — that means he was donating more than the allowed limit," and "that is a clear violation of even our weak regulations."

Nenshi points out that the act of Wenzel suggesting his fellow home builders to also apply such tactics in the upcoming vote is also a considerable problem too. However, Wenzel addressed reports on Wednesday morning, saying he's not sorry for the remarks. He called the allegations he tried to buy council "ridiculous." The alleged that council members need to understand development issues.