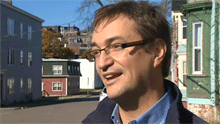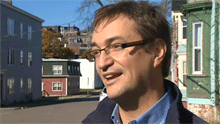 Crown prosecutor, Karen Lee Lamrock, has recommended provincial court to sentence Former Saint John councilor, Donnie Snook, to 21 years in prison after he pleaded guilty of abusing boys for years. The recommendation was made by Lamrock on the second day of a sentencing hearing for Snook, i.e. Friday. 41-year-old Snook pleaded guilty to 46 sex abuse charges in May that dated as back as 2001, involving 17 boys as young as five years old.

Lamrock alleged that she previously attempted to calculate a recommended sentence by considering each of the individual victim separately, and that lead to a total of more than 75 years. It was also recommended that Snook's parole eligibility shall be delayed until he has served at least half of his sentence, or 10 years, whichever is less.

A pre-sentence report has recently informed the court that Snook is "clearly a pedophile," who is at the high end of the moderate risk level to re-offend. Lamrock alleged that the report shows Snook is optimistic towards his treatment and rehabilitation, but the "driving factor" behind his behaviour "appears to be his deviant sexual interest in children," and that is "not likely to go away." The report concludes that it is "part of his sexual orientation," hence it is only possible that Snook learns to "manage" it with treatment. Lamrock was made to read two victim impact statements aloud in court, including one from a victim allegedly abused by him back in 2007.