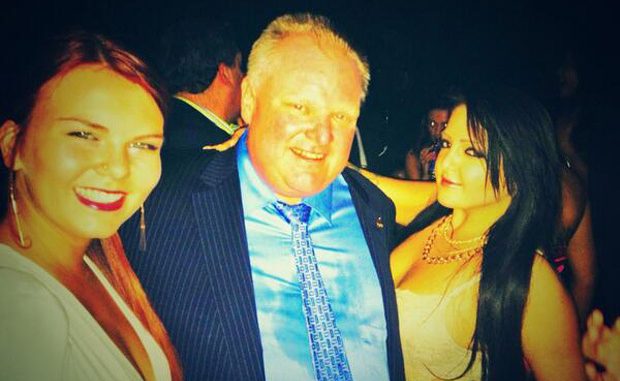 This article was last updated on April 16, 2022

During an interview when a reporter asked Toronto Mayor Rob ford if he had been drinking at a nightclub over the weekend, he angrily alleged that she was "jealous" because he had received "some attention at the clubs." Mayor Ford recently visited Muzik, on the Canadian National Exhibition grounds, and his appearance on Saturday was widely chatted about over the social media, as several clubbers posted photos with the chief magistrate.
Since Mayor Ford, had previously admitted having smoked crack cocaine while in a drunken stupor and had several episodes of public drunkenness, he was inquired by a CBC reporter, Lorenda Reddekop, if he was drunk on Saturday. When the reporter inquired "were you drinking this weekend?" Mr. Ford asked the same question from the reporter and then quickly added "well then. No I wasn't drinking. I don't drink." While he was about to exit the room through an elevator, the mayor taunted back "I get some attention at the clubs, is that what you're jealous about?"
Defending his brother's appearance, Councillor Doug Ford alleged that it was part of a re-election campaign strategy to expose Mr. Ford to as many people as possible. He mentioned that "wherever there is a mass of people, 1,000, 2,000 people, the younger folks that seem to love him out there," while adding that "he had his energy drink, he had a great time, prior to that we went to an arts festival on Queen's Street and then he went over to a Polish event, unfortunately we were a little late on that one, but he does this all weekend long."
You can publish this article on your website as long as you provide a link back to this page.