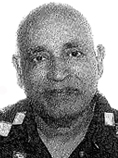 If you work in the province of Ontario and the company falls under its jurisdiction, you may be covered under the Employment Standards Act, 2000. The Act sets minimum standards that an employer is required to follow. If it doesn't, you can file a claim with the Ministry of Labour. If you are still working for the company, you may be able to file a claim without disclosing your name. The Act protects you if you are trying to exercise your rights.
In most cases, an employee who takes a pregnancy or parental leave is entitled to:
            .           the same job the employee had before the leave began; or
            .           a comparable job if the employee's old job no longer exists.
In either case, the employee must be paid at least as much as he or she was earning before the leave. Also, if the wages for the job went up while the employee was on leave, or would have gone up if he or she had not been on leave, the employer must pay the higher wage when the employee returns from leave.
If an employer terminates the employee while on leave for reasons unrelated to taking a leave, the employer does not have to reinstate the employee.
The employer cannot penalize an employee in any way because the employee:
            .           took a pregnancy or parental leave;
            .           plans to take a pregnancy or parental leave;
            .           is eligible to take a pregnancy or parental leave; or
            .           will become eligible to take a pregnancy or parental leave.
Employees on pregnancy or parental leave a right to continue to take part in certain benefit plans that their employer may offer. These include:
            .          
pension plans;
            .           life insurance plans;
            .           accidental death plans;
            .           extended health plans; and
            .           dental plans.
The employer must continue to pay its share of the premiums for any of these plans that were offered before the leave, unless the employee tells the employer in writing that he or she will not continue to pay his or her own share of the premiums.
In addition, a female employee may be entitled to disability benefits during that period of the leave that she would otherwise have been absent from work for health reasons related to her pregnancy or childbirth.
Employees continue to earn credits toward length of employment, length of service, and seniority during periods of leave.
Length of Service:
Manjit' S employment contract states that she earns 1 paid vacation day for each month of active service and that after 5 years of service she will begin to earn 1.5 paid vacation days for each month of active service. She is on pregnancy and parental leave for her entire 5
th
year of employment.
Because her leave will count towards "length of service" the year on the leave will count to complete her 5 years length of service and she will be entitled to earn 1.5 paid vacation days for each month of active service when she returns from her leave. However, while she was on leave, she was not earning credit for active service and so under her contract she was not earning paid vacation days during the leave itself. At the end of the leave she would not have earned any paid vacation under contract but the employer would be required to ensure that she received at least the minimum vacation entitlement for that year (2 weeks of vacation time off plus 4% of any wages earned in that year).
Seniority:
Kiran is a member of a union that has bargaining rights at her workplace. Under the collective agreement, an employee's seniority determines such things order to layoff and recall, job promotions and annual vacation entitlements. Kiran continues to accrue seniority for all purposes during her pregnancy and parental leaves, just as if she had been actively employed.
Probation:
The period of leave is not included when determining whether the employee has completed a probationary period. If an employee was on probation at the start of a leave, he or she must complete the probationary period after returning to work. 
Sometime, you or the employer may disagree with the officer's decision; in that case, both parties have a right to appeal to Ontario Labour Relations Board within 30 days. It does not cost you money but the employer may be required to pay money to the Ministry if it is found to be owing. The Ministry distributes the money in accordance with the referee decision. The Board's decision is final and binding on both parties.
This information is provided for guidance and should not be considered as a legal advice.

This article is provided by Rajinder K. Batra, who is a retired Employment Standards Officer with the Ministry of Labour with 15 years experience in these matters.
If you have any questions regarding your employment, please contact the writer by e-mail at esaconsulting@hotmail.com
If you don't have access to e-mail; you can fax your question at (905) 331-1805.