It's 2017, and yet women are still fighting for equality. Data suggests it will take until 2152 to close the gender wage gap, but it shouldn't take a century to get what we want. We want more, and Refinery29 is here to help — because 135 years is too long to wait for what we deserve today.
Most of us know the basics of getting ready for a job interview: Research the company, be able to talk about your career, dress well, position yourself as an asset, drink some coffee (but not too much). But there's also the subtler side of prepping for an interview — doing the little, unexpected things that add confidence and maybe even an extra shot of charisma.
"Having answers on tap to anticipated questions helps us feel confident, but those responses can only help propel us if our bodies are communicating the same message as we speak," explains Heather Davidson, who teaches in Western Washington University's Department of Communication and has helped hundreds of people prepare for interviews.
"Getting psyched in novel ways can help us exude a palpable competence," Davidson adds. "Most people forget that a first interview is a 'second date' of sorts. Employers have already screened your application and decided they'd like to know more about you. Like any second date, people are prone to anxiety in anticipation. How we think and feel going into the situation will undoubtedly affect the way we respond once there, and can make or break how we are perceived by others."
Try some of these novel ideas to help boost your confidence, make your synapses snappier, and show that employer you're The One.

Scientists have positively linked music and mood. Before you go into your meeting, queue up any go-to bass-heavy tunes that make you feel energized. Athletes, for example, often use music to help amp up their performances. For me, a solid starting point when I'm about to ask for more money is Fifth Harmony's Worth It.
Illustrated by Abbie Winters

Yes, really. When you climax, one of the physiological effects on the brain is to relax your amygdala and hippocampus, which monitor fear and anxiety — all in all, an orgasm will leave you more chill. Nothing wrong with that rosy glow, either.
Illustrated by Abbie Winters

(Or shirt, dress, etc.) Why not let clothing or jewelry be a talisman for your own personal good fortune? Make sure to have everything cleaned, shined, or repaired well in advance of your interview, in case the dry cleaner hits a delay.
Illustrated by Abbie Winters

Make up a story, get into the moment, and play both sides. Simple warm-up exercises improv actors do can help your words flow easier as well as exercise your creative brain — so you can access better answers, faster.
Illustrated by Abbie Winters

Even a 10-minute walk or dance break before you leave can have positive effects on stress and anxiety. When you exercise, your body releases endorphins, which "decrease overall levels of tension, elevate and stabilize mood, improve sleep, and improve self-esteem," according to the Anxiety and Depression Association of America.
Illustrated by Abbie Winters

New lingerie or underwear does two things: It makes you feel confident, and it can also improve your posture and how comfortable you are in your body. "Wearing a fabulous new bra that fits well not only makes your outfit look great but is an instant self-esteem booster," says lingerie expert Elisabeth Dale, author of The Breast Life: Guide to The Bra Zone. "You'll stand straighter and walk taller. It's like a secret weapon… Make sure to wear it while you're standing in front of the bathroom mirror, getting ready. It will serve as body armor, shielding you from any negative self-talk."
Illustrated by Abbie Winters

Researchers are somewhat skeptical of the claims Amy Cuddy made in her 2012 TED talk on how your body language may inform your brain's hormones. Still, body language does speak volumes; people can tell within the first few seconds of meeting you whether you're relaxed, confident, and personally powerful. "Power poses" are stances that take up space, such as putting your feet on the desk. Obviously don't do that during your actual meeting; instead, sit up straight, take some deep breaths, and maybe even hold a Wonder Woman pose before you walk in. "Leave that situation feeling like, I really feel like I got to say who I am and show who I am," Cuddy says.
Illustrated by Abbie Winters

A
Yale University study
suggested that a bad hair day could be more than just a nuisance: For some people, a frizzfest might actually negatively affect your self-esteem and how smart you feel. Whether you spend extra time on your own hair or head to the salon, the investment of time and/or money might be worth the boost in attitude and confidence level for that interview.
"The point is to make yourself feel confident in your presentation, competent in your skills, and capable of communicating clearly, Davidson says. "Getting a little levity in the preparation process is an excellent way to shake the dust, remember what you like about yourself, and put a smile on your face — none of which is wasted, whether you get hired or not."
Illustrated by Abbie Winters
Click HERE to read more from Refinery29.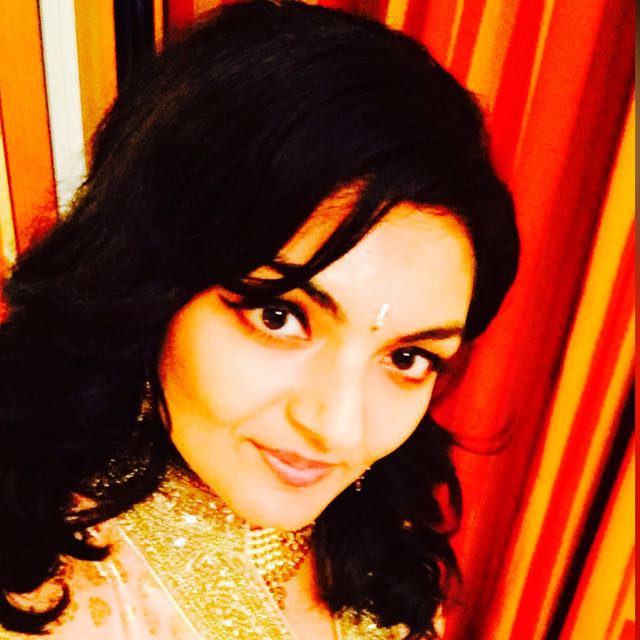 Vote for Shikha Dhingra For Mrs South Asia Canada 2017 by liking her Facebook page.


Loading ...