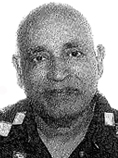 If you work in a company that is regulated by the Province of Ontario, you are likely entitled to either vacation pay or vacation with pay. Generally speaking, if you are paid other than salary, you are entitled to vacation pay in addition to time off. If you are paid vacation pay, you are not entitled to additional compensation for the time off. However, if you are paid a salary, you may receive vacation with pay. That is, your regular wages are continued during your vacation.
Under the provincial legislation, called Employment Standards Act, 2000, you are entitled to two weeks vacation with pay or 4% vacation pay after one year of service. The employer may give more than the minimum required but not less. It is up to the employer to schedule your vacation within 10 months after you have completed one year of service. If the employer fails to do so, it loses the right to schedule your vacation. When the employment ends, you are entitled to all your wages including vacation pay on your next payday or seven days whichever, is later. If the employer fails to do the above, you can file a claim with the Ministry of Labour to recover the monies owing to you. The said Act requires that you must file your claim within six months of the time when the employment ends. If you fail to do so, you may not be able to recover your monies.
For calculating the duration of employment, the employee does not have to be actively employed, for example, he/she could be on lay off, paid or unpaid sick leave, pregnancy or parental leave, emergency leave, medical leave etc.
If the employer and the employee agree, he/she can take vacation one day at a time instead of a full week. The choice is that of the employee to make but the employer has to agree to such a request.
The employer is required to pay vacation pay before the employee start his/her vacation on the wages earned. If the employee agrees, the employer may pay vacation pay on payday for the period for which wages are being paid. The employee may make a request to pay vacation pay at a time acceptable to him/her.
The employer must show the amount paid for vacation pay separately from other wages.
This information is provided for guidance and should not be considered as a legal advice.

This article is provided by Rajinder K. Batra, who is a retired Employment Standards Officer with the Ministry of Labour with 15 years experience in these matters.
If you have any questions regarding your employment, please contact the writer by e-mail at esaconsulting@hotmail.com
If you don't have access to e-mail; you can fax your question at (905) 331-1805.