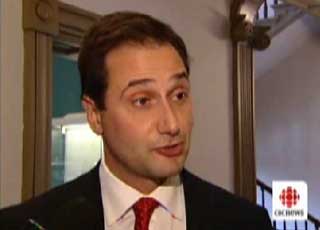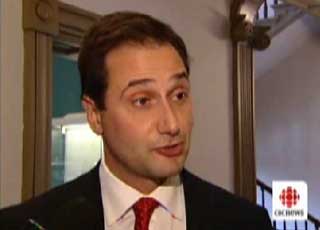 Meeting in New Brunswick of 4 Atlantic Premiers expected to ask for further increases in Federal Transfers but should they make the call
The meeting of Atlantic Premier's in New Brunswick yesterday and today was supposed to develop a joint request for more Federal subsidies of the Atlantic Canadian Provinces.
The sudden withdrawal of Premier Ghiz due to an unspecified illness does not bode well for their request.
Statistics show that PEI and Newfoundland are overspending more than twice the national average. The reduction of the $28 billion Federal deficit on the mind of Prime Minister Harper's majority government.
The Atlantic Premier's could not have picked a worse time to ask for increased Federal assistance.

Provincial per capita spending in PEI and Newfoundland is more than double national average, 65% of the PEI Provincial budget is derived from Federal sources. This is a government on welfare.

"Our biggest issue will be around federal transfers," Premier Ghiz said speaking before the meeting.

However, Premier Ghiz continues to increase his net debt, operating and capital deficits. Does he have a debt reduction plan? The bond rating agencies are worried.
Dominion Bond Rating Service "vice-president Travis Shaw said the company would like more details on how the province intends to do it. The government says it won't cut education or health spending, and that leaves Shaw wondering just where the cuts are coming from."
"Coming up to this year's budget, we really want to see what the province is going to do in terms of where those savings are going to come from." (
CBC Feb 2011
)
While other provinces with more resources and less reliance on Federal assistance are cutting their spending and trying to find economies, Prince Edward Island seems oblivious to the dangers ahead.
"You can't deal with these issues of the deficit unless you deal with the size of the government," said Lacey, Atlantic Director of the Canadian Taxpayer's Foundation. (CBC)
Premier Ghiz told Canadian Press ahead of the conference that a refusal to increase support for PEI was wrong.
"That is un-Canadian," said Ghiz. (
CP
)
Premier Ghiz may find that there is a new Canada of fiscal responsibility on the horizon. Unlike Newfoundland with it's growing energy resources, PEI has an economy in decline.
The winds of change are blowing. The world is still in economic crisis. Many economists are predicting the collapse of US municipal bonds. State governments are in crisis over funding. The US Congress, Senate and President are in a Mexican standoff over increasing the debt and budget cuts.
PEI's free spending ways don't seem to be in keeping with the times.
Are the Premier's of Ontario and Alberta going to vote yes to PEI's more than double spending on government services while their own voters face cut-backs?
By Stephen Pate, NJN Network