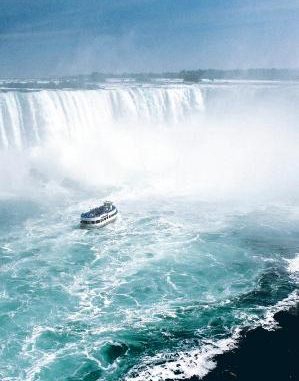 A man who recently tried to commit suicide by jumping into the Niagara River is reported to be in a stable condition. This made him the third person who was kept alive after the 50 meters plunge over Niagara Falls.

On Victoria Day, Niagara Parks Police saw the man climb over the railing and purposely jumping into the Niagara River. He suffered through serious injuries when he fell in the lower river basin near an observation platform and was later found near the shore.

Platoon Chief Dan Orescanin of the Niagara Falls, Ontario, Fire Department said: "That's another stroke of luck. If he was in the main current, he would have been swept down river. When we heard that he had gone over the falls, we were shocked. It was very difficult. Between the shale and the boulders, and everything is wet and slick. It's slimy."

The police department has yet not disclosed the identity of this man but he seems to be between 30-40 years old. Apparently, he was conscious and talking. Orescanin says the rescuers basically hand carried him back up, a foot at a time, up the rope. He was airlifted to Hamilton General Hospital.

"Based on witness statements and surveillance video, it doesn't appear in any way, shape, or form that this was anything other than a suicide attempt," Niagara Parks Police Sgt. Chris Gallagher said.

A seven-year-old boy was the first one who made it out the Niagra River alive in July 1960. He was wearing only a life-jacket and his bathing suit. In October 2003, an unemployed Michigan auto-parts salesman was rescued alive and in March 2009, a similar unidentified Canadian man survived the fall.