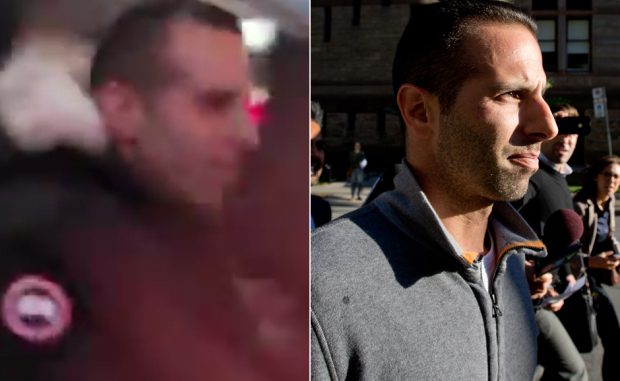 Another video has emerged about Toronto Mayor Rob Ford's mysterious activities on Monday night, this one showing him meeting someone at Etobicoke's Steak Queen Restaurant. Astonishingly, the man Ford is seen meeting with completely matches the description of Alexander "Sandro" Lisi, i.e. the man cited in police documents to be dealing narcotics at a time when he had frequent meetings with the mayor.

The one minute and 12-second video was posted on YouTube on Tuesday, entitled "FORD was there," unambiguously shows Mr. Ford sitting with a man who not only matches Mr. Lisi's description, but can also be seen wearing the same style of black Canada Goose jacket that was previously worn by Mr. Lisi in his previous appearances. The cameraphone video uploaded by a YouTube user named Tim Stewart mentioned in its description section that "Rob Ford was there no matter what anyone says but when I saw him he was not drunk and he was not even drinking, he was sitting with a friend and respectable."

It can be seen that the user practiced extreme caution while recording the video incognito mode as the mayor and his guest fail to understand that they are being recorded. The footage shows that the cameraman pretends to go to the bathroom as an excuse to casually stroll past the pair, and cleverly waits there for a short while to avoid chances of suspicion and later exits before strolling past again, each time making sure to point his camera towards the mayor's table.