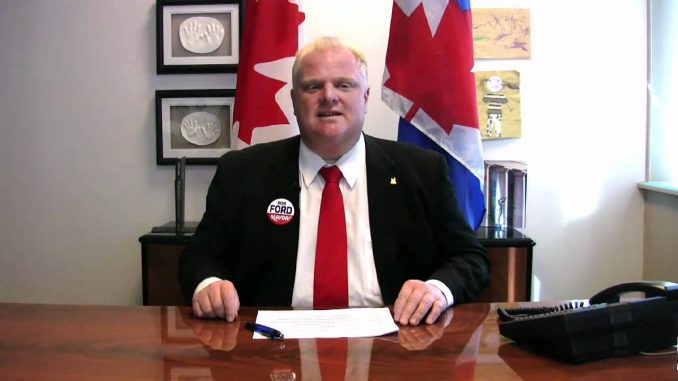 Rob Ford's plan to get Toronto's finances under control (email sent to supporters)
As you are well aware, the City of Toronto's finances are in rough shape. We have a serious spending problem at City Hall. The most important job our next Council and Mayor will have will be to get our spending under control so we don't leave future generations with our debts.
If I'm fortunate enough to be elected Mayor of this great city, I will implement a four point plan to get our finances under control so that we can lessen the tax burden on hard working families, and invest in the things we really need like expanded subways and core city services.
As one of my supporters, you are the people that are making this campaign possible. I want you to be the first to know what my plan is to fix our city's finances.
In short, these are the four elements of the plan.
1) Reducing Council from 44 to 22.
2) Reducing staffing levels through attrition.
3) Finding efficiencies in City departments.
4) Creating a program that encourages staff to eliminate waste in their departments.
To view a video explaining all the details of the plan, please click here:
http://www.youtube.com/watch?v=ry1-xZIx_Zw
This plan is reasonable, and large parts of it are supported directly from independent reports by groups like the Toronto Board of Trade. This isn't an issue we can afford to take lightly, and I urge you to spread the message to your friends, family, and co-workers that Rob Ford has a plan to get Toronto's finances under control.