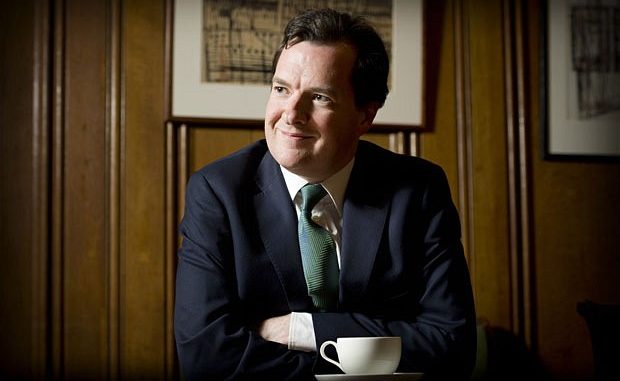 U.K. Chancellor, George Osborne has expressed his happiness for the government to consider publishing senior cabinet ministers' personal tax returns.
Mr. Osborne has declared that he had no problem with the government adopting U.S.-style transparency over personal tax matters.
Ministers get pressurized to reveal their income on Thursday as the major rivals for the capital's top job disclose details of their own earnings and tax. The transparency was prompted by a bitter public row between Boris Johnson and Ken Livingstone over tit-for-tat accusations of avoiding income tax by channelling earnings through companies.
Mr. Osborne has stated before the newspaper: "My personal principle has been: make the rules in general more transparent. We are happy to consider publishing tax returns for people seeking the highest offices. Of course, they do it in America."
Mr. Chancellor has also made it clear that he would be open about whether he personally benefits in future from the reduction in the top 50p rate of income tax which he controversially cut in last month's budget. Mr. Osborne has told that last time, his name was not in the top earner category as well. He has said: "No doubt, next time I fill in a tax return, I will be asked the question and will give you a straightforward answer."
Mr. Osborne has faced a backlash over the tax cut for top earners and other budget related measures, such as the "granny tax" of reduced income tax allowances for pensioners, retaliated at the allegations that the Conservatives were out of touch. He has told: "We are not in a daily popularity contest. But Britain is in a daily contest around the world. I think this government is helping Britain to win that contest."
The recent defence has come as an opinion poll showing voter confidence in his ability to run the U.K. economy had slumped to an all-time low from 25% to 21%. Almost 60% do not trust him with the nation's purse strings, up eight points on last month.
That total score of -39, according to a ComRes poll for ITV News, is much worse than his previous lowest of -30 extracted during July last year.
Article viewed on Oye! Times at www.oyetimes.com.