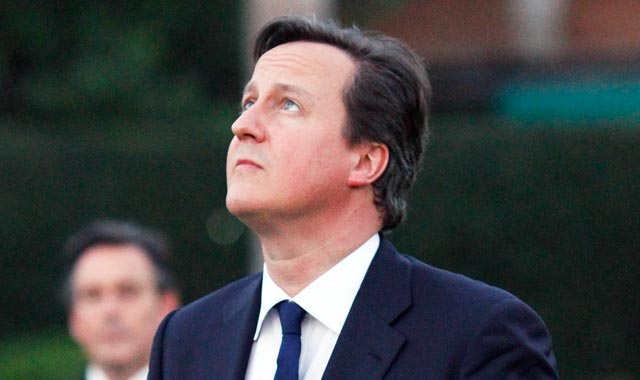 U.K. Prime Minister, David Cameron has confessed that he has to "prove" himself to voters.
The terrible performance of the Tory party in the local elections has made Mr. Cameron to understand the voters' message "loud and clear". However, Mr. Prime Minister is not convinced with the excuses about mid-term blues as they "aren't enough" to describe the party's performance at the polls.
Echoing Chancellor, George Osborne has assured to "focus on what matters".
A poorly presented budget which seemed to serve the rich, Britain's return to recession and the loss of 405 seats in last Thursday's local polls have persuaded a few Conservatives that Mr. Cameron and Mr. Osborne, lack the capability and strategy to win the upcoming national election in 2015.
Dorries have described Cameron and Osborne last month as "two posh boys" who have no idea about the price of milk, have also said that Cameron could face a leadership challenge by Christmas.
Dorries have written in the Mail on Sunday: "Cameron and Osborne should be aware: Conservative MPs will not sleepwalk into losing their seats."
The things have become more crucial for Mr. Prime Minister as any positive headlines from Wednesday could be overshadowed by two appearances at the Leveson Inquiry which could be potentially embarrassing for Mr. Cameron.
To regain the voters' confidence, Mr. Cameron has promised to grant additional help to hard-working people who "want to get on and play by the rules".
Mr. Cemeron has written in his article in a national newspaper: "My reaction to last week's local election results is straightforward: I get the message, loud and clear. I know that the familiar excuses – low turnout, mid-term blues – aren't enough. Even the difficulties of our economic situation and the tough but necessary decisions the Government has had to take cannot fully explain the results."
Article viewed on Oye! Times at www.oyetimes.com.