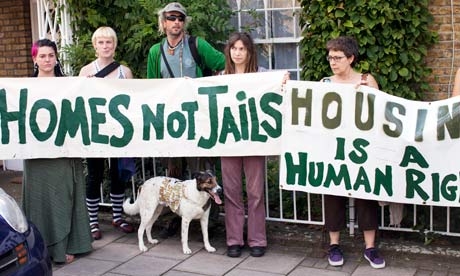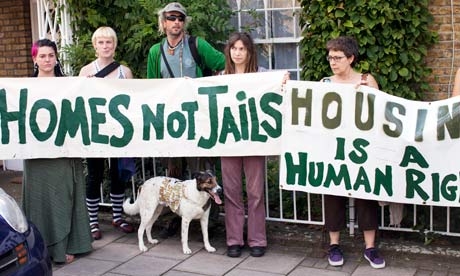 Beginning from September 1, 2013 squatting in residential buildings in England and Wales will become a criminal offence. Squatters will be charged with up to six months' jail, or a £5,000 fine.
Ministers are of the opinion that the move would shut the door on squatters once and for all and help protect hard-working homeowners.
Currently squatting is treated as a civil matter and homeowners – including councils and housing associations – have to register complaint to a civil court to prove the squatters have trespassed before they can be evicted. The squatters will not get any exemption from the new law, ex-tenants with a contract, expired or otherwise, will be protected.
According to the government estimates, there are 20,000 squatters in the U.K. but squatting groups say the real total is far higher.
SQUASH, Squatters' Action for Secure Homes, points out that the number of people on local authority housing lists has nearly doubled since 1997 to five million and there are an estimated 650,000 empty properties in the UK.
Catherine Brogan of SQUASH is concerned about the consequences of the change. She has said: "I think the issue is a lot of people might find they're pushed towards squatting in more and more unsuitable buildings. So that could cause a lot more risks."
A report written by Kesia Reeve for the charity, argues that 40% of single homeless people squat. It addresses: "Squatting is a homelessness and welfare issue, not a criminal justice issue."
However, the Justice Secretary, Crispin Blunt, countered that the government was spending £400 million a year on the homeless, and £160 million on bringing 10,000 empty properties back into use. Mr. Blunt has said: "This measure is about justice and fairness for home owners, who shouldn't have their homes stolen by squatters."
Article viewed on Oye! Times at www.oyetimes.com.