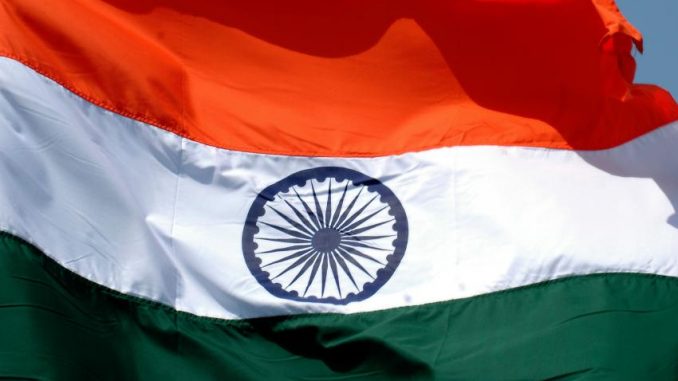 Uttar Pradesh elections starting on 11th Feb. is a must win battle for BJP and Modi-Shah duo. After having lost in another Hindi belt Bihar, party cannot afford a loss here especially after it was leading in 328 constituencies.
The elections bear uncanny similarities to Bihar 'dangal' where Modi-Shah jodi were given 'patkani' by Nitish-Lalu jodi as enumerated below:
1. Importance
Its a do or die battle for Amit Shah. Five states go to polls within a month. Even if BJP wins four states (Punjab, Manipur, Uttarakhand and Goa) and loses UP, it will be a big setback for the party. UP sends 80 MPs to Parliament and BJP won 71 seats in 2014 (25% of its total Lok Sabha strength). If it loses UP, serious doubts will be raised over its chances of retaining these seats in 2019. Any decline in tally in UP in 2019 will reduce Modi's chances of retaining PM chair in 2019.
2. Caste plays a key role
Caste plays a dominant role in determining voter patterns in UP like in Bihar. Caste is deep rooted in both societies. Different caste groups support different parties, viz, Dalits (Mayawati's BSP), Yadavs (Mulayam's SP), Upper Caste & OBCs (BJP). People vote for their 'jaat bhai' (belonging to same caste) candidates or parties who are led by their caste members. In 2014, development and governance trumped caste and people overwhelmingly backed Modi, however, this may prove to be an aberration.
3. Akhilesh seeking a 2nd term like Nitish banking on his governance / development model
Akhilesh Yadav is seeking re-election and asking for votes for the development work he has carried out in the state. The Delhi- Agra Expressway has reduced the travel time by 2 hours. Work has begun on Lucknow Metro project (Rs. 10,500 crores). Agra Lucknow expressway has reduced 6 hour journey to 3.5 hours. Schemes providing free laptops to students (1.5 million) and unemployment allowance (1,000 per month). Like Nitish, there isn't significant anti-incumbency on the ground against Akhilesh.
4. BJP has not declared a CM candidate and banking on Modi
Like Bihar, BJP has not declared a CM face in UP. Reasons – (1) It doesn't have a mass leader who has following across the state and can match Akhilesh / Maya charisma. (2) It doesn't want to upset caste calculations, declaring a upper caste candidate could upset OBC supporters and vice-a-versa. (3) Modi-Shah do not want a strong leader to emerge from the state and emerge as a potential threat to their supremacy later. They want to do a Khattar in UP.
This strategy of course has its pros and cons. Banking too much on Modi reveals the local leadership bankruptcy of BJP like Congress. Only after elections it will be clear whether this strategy is a masterstroke or a mistake. IMO, the strategy works well in case there is significant anti-incumbency against current govt., which is not the case. However, issue has been compounded by the fact that they don't have any tall leader in the state as well.
5. Infighting among BJP cadre
There is severe infighting among BJP top leadership. Varun Gandhi and Yogi Adityanath are sulking because they have not been made CM candidate. Nobody knew current state President Keshav Prasad Maurya before appointment. Leaders may work to sabotage party's prospects in the state.
6. Akhilesh leads pack for most preferred CM candidate
Leadership ratings has been the deciding factor in recent polls. Party whose CM candidate is most preferred by voters ultimately goes on to win the polls. Akhilesh is leading the pack in both India Today – Axis and ABP News – CSDS polls over nearest rival Mayawati by 7%-8%. The formula will be put to test again in UP. Nitish consistently led the popularity ratings in Bihar even in polls which predicted BJP win.
7. Akhilesh is ahead of even PM Modi in popularity in the state
In Bihar, the net likeability rating of Nitish was even higher than Modi. Net likeability is the satisfaction for the development work done by CM Nitish vs PM Modi. Even in UP, Akhilesh is ahead of Modi in satisfaction for work done by them in state and centre. Since Modi is in effect the CM face of BJP, this is not good news for the party.
8. Congress is seeking a partner for alliance
Congress strength has considerably reduced in the Hindi heartland of Bihar and UP. This is also one of the prominent reasons for its decline nationally since these two states send 22% of MPs to Parliament. Like in Bihar, in UP too, Congress is looking for an alliance partner. This way it can improve its prospects. Party which is expected to get c.10 seats as per surveys, can save itself from the humiliation of facing the lowest ever tally.
Also, like Bihar, Congress party provides cushion to the alliance partner. 6%-8% vote share is fairly significant in a triangular contest.
9. 'Modi at center and Akhilesh' slogan is slowly gaining ground in state
As per reports in certain section of media, many voters prefer Modi at center and Akhilesh in the state based on his good development track record and connect with young voters.
10. Law and Order is a big issue
Like Bihar, law and order is a big issue in UP elections. In Bihar, people feared that Nitish alliance with Lalu, could bring back old jungle raj days. In UP, Akhilesh government's weak link is law and order which has deteriorated since Mayawati rule. In Axis poll, voters prefer Maya over Akhilesh, best suited to handle law and order problem.
To sum up, UP elections resemble Bihar elections in many ways. Whether the results will be similar or not will be known in March 2017. In a follow up post in a few days, we will see, how UP elections are very different from Bihar. Stay tuned with www.politicalbaba.com for complete coverage and updates on UP elections.
For complete coverage and articles published in various news web sites please visit the UTTAR PRADESH POLLS 2017 page.
Click HERE to read more.




Loading ...