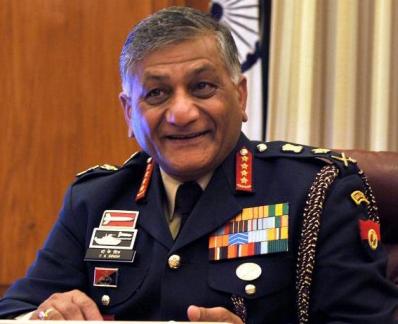 Army Chief V K Singh has called for an inquiry on a serving General who is also the next in line to become the Army Chief when he retires in May. The relationship between the army and the government take tension peak as Singh requested the CBI to open an inquiry against Lt. Gen. Dalbrr Singh Suhag on Wednesday on the request of a Bengali parliament member, Ambika Banerjee of Trinamool Congress.
The Minister of the Parliament had filed an official complaint to the office of Army Chief almost a year ago accusing the General of corruption in regards to purchase of defence equipment under the watch of the serving General when the MP was a Major General at that time. Banerjee was the head of the Special Frontier Force, Chakrata.
The government, on the other hand, claims that the Army Chief has written the letter directly to the CBI which is against the standard protocols and is an attempt to take heat off the case filed on him in respect to the Defence Ministry, with a deliberate attempt to degrade the government.
A few day earlier, the Chief had fired two bombs via the parliament saying that back in the days he was offered a bribe of 14 crores to approve substandard trucks by an ex-army official and second by writing a confidential letter to the PM which stated that the army has old equipment which can put the security of the country at risk.
Article viewed on Oye! Times at www.oyetimes.com