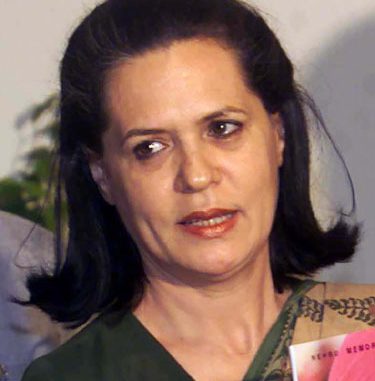 The President of one of the leading political parties of India, Congress, Sonia Gandhi called for all party members to unite for the upcoming general elections and have confidence in the party on Wednesday.
She also said that the party members should learn from the results of the previous elections and make sure that they do not make the same mistakes again. Speaking further she said that all leaders belonging to the party should give up their personal agendas and must work with the party as one to ensure that they appear to the nation as a single party other than fragments of a party.
Speaking at the party meeting of Congress Gandhi said, "We must all shed all manner of factional behavior, and fight as one disciplined team at all levels. That will be the single-most important factor to decide whether we win or lose. People look to us – but we need to show them our commitment and our unity if we are to convert this sentiment into electoral victories."
"While we can take satisfaction in the fact that we returned to power in Manipur for the third time and formed the government in Uttarkhand, the results in Punjab and Goa are very disappointing. In Uttar Pradesh, even though we did not perform as well as we had hoped to, we increased our vote share quite considerably and were seen as a serious player for the first time in 22 years. Of course there is much work to be done there as in other states."
Prime Minister Manmohan Singh was also present at the meeting.