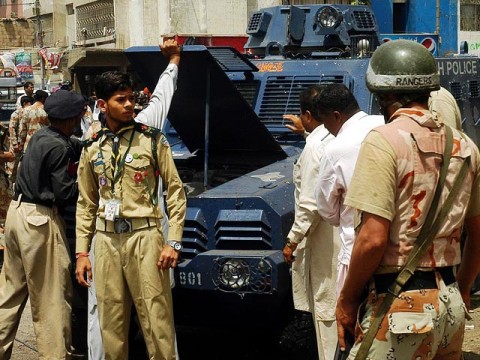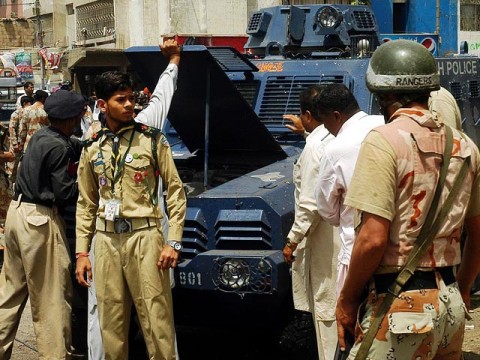 The largest city of Pakistan, Karachi was once again hit by a suicide bomber taking the life of three, followed by gunmen roaming around in the streets scaring the residents without the fear of police on Thursday.
As per the initial investigations on the incident, it is clear that the intention of the suicide bomber and the followed gunmen attacks were aimed at the police of the city. The suicide bomber is claimed to have blown him up in the surroundings of a police vehicle which was carrying of the senior members of the department. The targeted official remained safe; however, lives of three other individuals were lost for no purpose at all. The dead bodies on the crime scene are reported to be of men. Remains of the suicide bombers have also been found on the location. Forensics and other investigation teams are collecting evidence from the marked crime scene.
The official targeted was the chief of Police in the Malir Region, Rao Anwar. 13 other individuals present at the bombing site are reported to have been injured. They were taken to the nearby hospital and given treatment immediately. Following the heinous bombing attack, Karachi was once again attacked by unknown gunmen opening fire in broad day light, and this time the target of these gunmen were not general people but specifically policemen. The shootings killed three members of the city police force.
Article viewed on Oye! Times at www.oyetimes.com