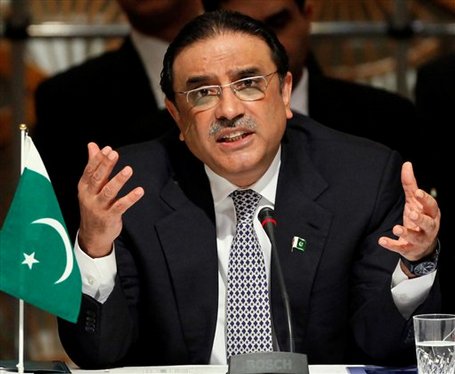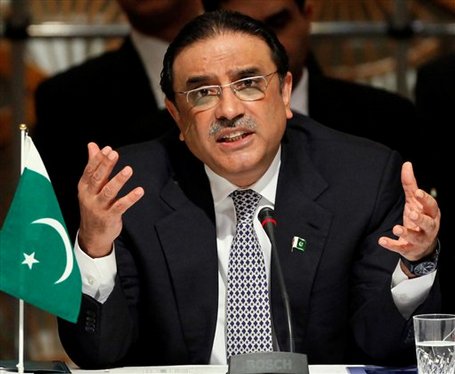 President of Pakistan Asif Ali Zardari made several comments about Sharif brothers of Punjab in the Governor House in Lahore on Thursday. He termed them as "migrants" who living in Lahore only temporarily and said that the "shine" of the brothers is given to them by him and he has the right to take it away whenever he wishes to.
Making further political and personal remarks, Zardari commented that the Sharif brothers do not have enough support in Lahore and that the city belongs to Pakistan Peoples Party (PPP). He said that their level of popularity is such that they could not even gather a decent number of people at the funeral of their own father which is why they took his body to Data Darbar so that the funeral appears to be grand.
The harsh comments made by the President on Thursday appear to be the reaction of the indecency shown by the Punjab government when no government official was present at the airport at the time of the arrival of the President in Lahore on Wednesday.
One of the members of the PML-N, Rana Sanaullah commented on the remarks of Zardari and called it an extremely "low act" on behalf of the president of the country. He further said, "If Zardari terms the Sharif brothers as migrants, then he is surely unaware of the results of the past four elections. It seems like he has gone mad. He can foresee that he is going to face awful consequences, which is why he is making such statements. I cannot even believe that such shameful remarks were given by the president."
Article viewed on Oye! Times at www.oyetimes.com