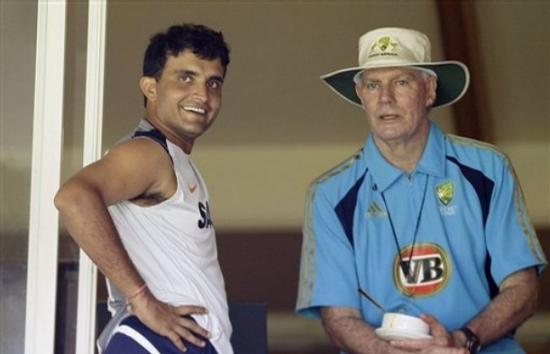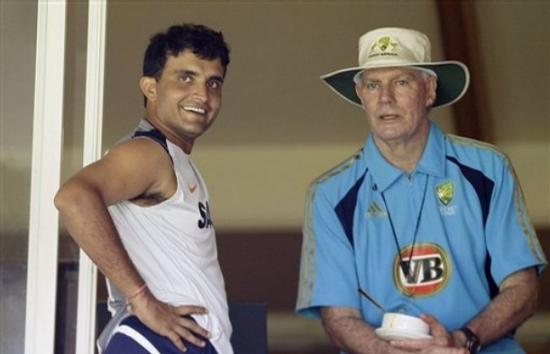 Former India captain Sourav Ganguly refused to react to the comments made by Greg Chappell in his autobiography 'Fierce Focus.' "I have no comments to make. I haven't read the book and I really don't want to speak on this issue," Ganguly told media people on Tuesday.
Illuminating details of the turbulent relationship he shared with former captain Ganguly, Chappell, who was India coach from 2005-07, revealed that there was "no bigger panicker" than Ganguly and that the left-hander's idea probably was "you scratch my back, I scratch yours."
"He anticipated I would be so grateful to him for getting me the job that I'd become his henchman in his battle to remain captain. I, on the other hand, took on a job with the primary accountability to Indian cricket and the Indian people," Chappell has stated in his book.
Meanwhile, the attack launched by Chappell on Dada has not gone down well with legendary batsman Sunil Gavaskar. "What he is saying constantly is that Sourav Ganguly got him the job, that is wrong, that's a misapprehension like a lot of misconceptions he has had about Ganguly. But that the first misconception that Ganguly got him the job."
"Ganguly did not get him the job. He might have been consulted but he did not get him the job. It was the committee that got him the job but that's the first misconception and with that a lot of other misconceptions about Dada followed," said Gavaskar. In his book, Chappell also look into on his stormy relationship with Ganguly.
Speaking about the unhappy equation, Chappell said it had turned bitter when the then-skipper started expecting him to be his savior. "I wanted to help India become the best cricket team in the world…If that means ultimately they could only become that team without Sourav, then so be it," Chappell said.
He described Ganguly as a player "caught with self doubt and his own struggle to survive." "Sourav had great batting and leadership talent, but never realized his potential because he was consumed by what he saw as the threats around him," he wrote.
Article viewed on Oye! Times at www.oyetimes.com