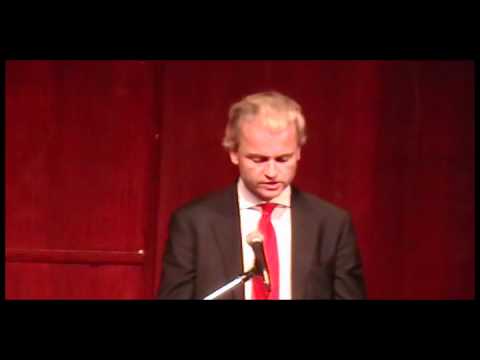 It is really shocking to learn that the Sun News Network and the Canada Christian College allowed Mr. Geert Wilders to use their facilities to spread his hatred against Muslim Canadians and Islam. It is also shocking that 580News did the same by interviewing Mr. Wilders.
You can hear part of Mr. Wilders' speech by checking the websites below:
http://www.youtube.com/watch?v=B42ghV1vWqo
http://www.ifpscanadaevents.com/
Most Canadians are deeply offended by Geert Wilders' presence here in Canada, by his characterization of Islam as an "ideology of hate" and by his call for a ban on the Holy Qur'an.
We have anti-hate laws in Canada that prevent targeting any groups based on identifiable grounds yet this is exactly what Mr. Wilders did in his speech.
We are perplexed why some Canadian groups and media would allow a hate monger like Mr. Wilders to pollute our country with his filth.
Shame on the Sun News Network, shame on the Canada Christian College and shame on 580News.
The holocaust was preceded by people like Geert Wilders being given a platform to spew hate against Jews and Judaism which later resulted in the horrible crimes committed against Jews in Europe.
We call on all municipal, provincial and federal leaders to publicly and promptly denounce this vicious hate campaign against Muslim Canadians and Islam.
Article viewed at: Oye! Times at www.oyetimes.com