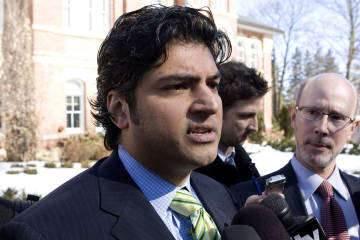 Having just watched Rahim Jaffer's drunk driving and cocaine possession story on CBC National with Peter Mansbridge.
The following questions have to be asked:
1) Name of the crown attorney who made the deal with the defence lawyer?
2) Was the crown attorney influenced in any way by any politician or power broker?
3) Does the crown attorney have any political affiliation with any political party?
4) What was Rahim Jaffer doing with one gram of cocaine? Was is it for his personal use or was he holding the cocaine for someone else?
5) Did Helena Guergis know of Rahim Jaffer's involvement in drugs? After all she is his wife.
Just some of the questions. I am sure there are many more our readers can come up with.
Just my 2 cents!
Your comments are encouraged and welcomed.