Bollywood has been standing behind the cleanliness drive campaign and no plastic consumption. In various ways, they have been spreading the awareness about it. Just recently, Anushka Sharma schooled a local in Mumbai who threw a plastic trash on the road. Indian Cricket Captain and Anushka's husband Virat Kohli shared a video in which Anushka was seen scolding the man for littering.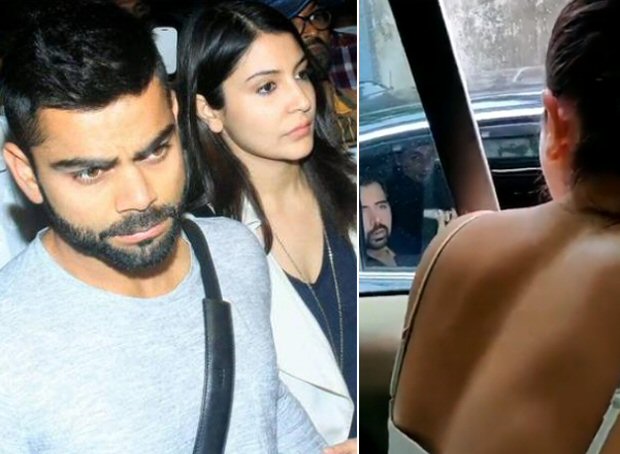 After the video went viral on social media, it was revealed that the man was a popular child actor from the 90s. At one point, Arhhan Singh had worked in iconic show Dekh Bhai Dekh and worked with Shah Rukh Khan too. It has now been learned that Arhhan has slapped a legal notice to Anushka Sharma and Virat Kohli and has demanded an apology from them. "My legal advisors have sent a notice to Mr Virat Kohli and Mrs Anushka Sharma Kohli. As the ball is in their court, no comments now… As in all fairness, I should await their response," Arhhan told India Today.
Virat Kohli took to Twitter recently share a video of Anushka confronting a man who was throwing plastic on the road. They stopped the car as Anushka rolled down the windows and was heard saying, "Why are you throwing plastic on the road? Please be careful, you can't throw plastic like this on the road." Virat had shared the video and wrote, "Saw these people throwing garbage on the road and pulled them up rightfully. Travelling in a luxury car and brains gone for a toss. These people will keep our country clean? Yeah right! If you see something wrong happening like this, do the same and spread awareness. @AnushkaSharma."
Arhhan Singh and his mother, both had taken to their respective social media accounts, to slam the star couple. Arhhan admitted he should have been careful but said that the couple should have shown some verbal etiquette.
Also Read: EXCLUSIVE: Anushka Sharma spotted shooting for a new brand campaign
Click HERE to read more and view the original source of this article.


Loading ...