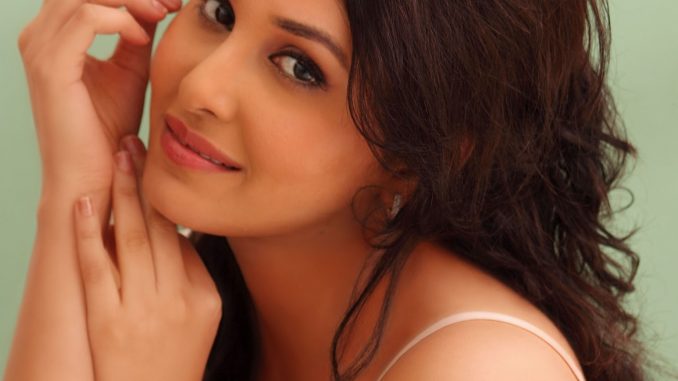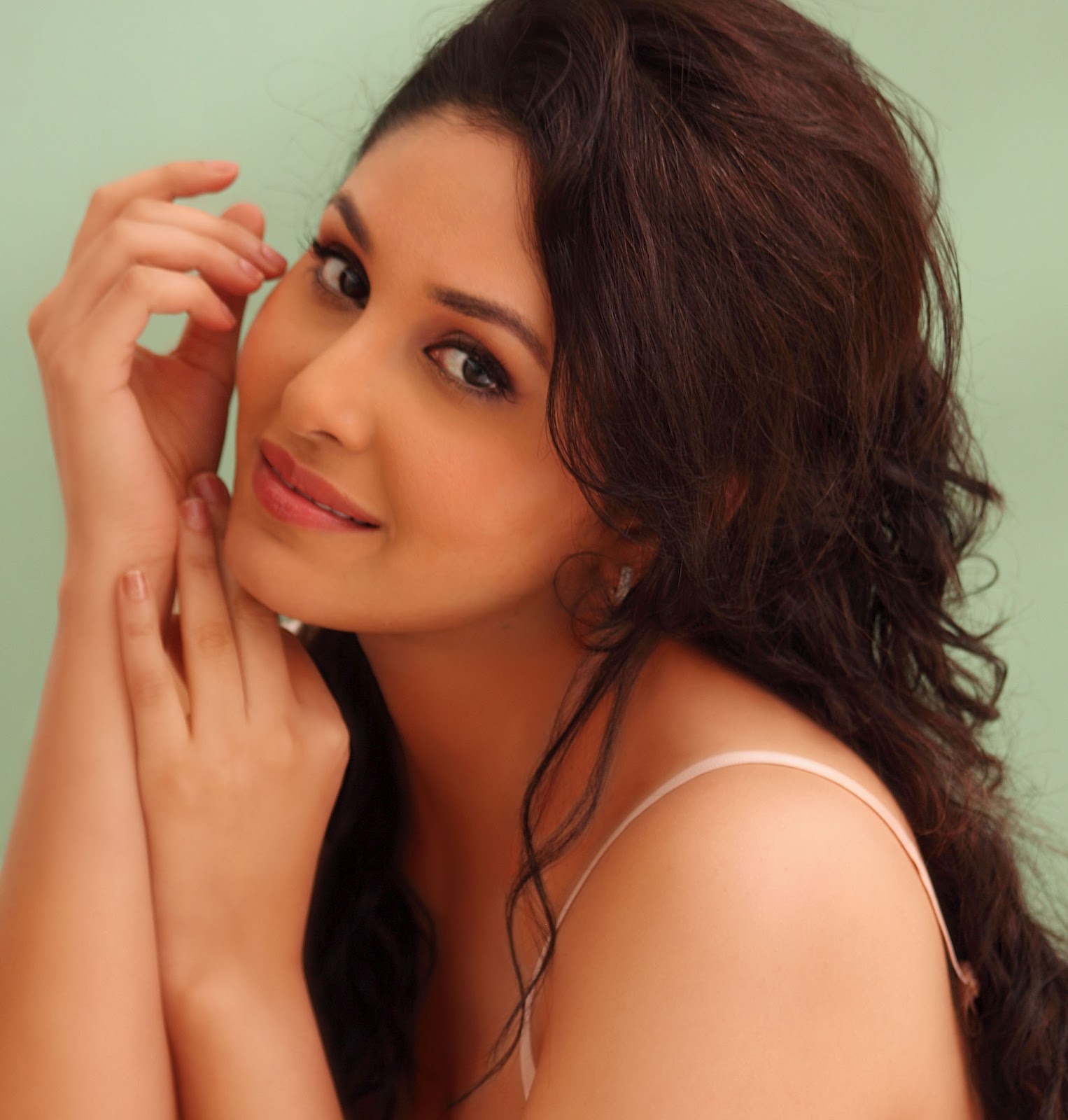 She has made her cameo appearances in Madhur Bhandarkar's Fashion and Heroine but Miss India Pooja Chopra is looking forward to her solo lead 'Commando' opposite Vidyut Jamwal. While the film is a complete action film the actress has no worries over the attention that has been shifted to Vidyut Jamwal. "I am glad the focus is on him" she says confidently. Here the actress talks about her debut venture and her journey so far with Shama Bhagat.
How has your journey been so far?
I have seen a lot of ups and downs and it has not been an easy journey but at the end of the road, I am happy and satisfied. I have no complaints. It has been a very slow and gradual process for me. Things have not happened overnight. As a child my life was extremely trying, I was over protected by my sister and mother they didn't want me to get hurt. I focused on my career and studies. I was an extremely intelligent child and topped in my exams. In fact my teachers were shocked when I applied for the Miss India contest. They wanted me to become a doctor or an engineer. I went to college and was picked up for fashion shows, this lead to photo shoots. Later I did a fashion show with Tanushree Dutta who went for the Miss Pageant. I wanted to join too but my mother was adamant on my education as she is academically inclined. I passed out with distinctions. She said I could do anything after graduation. So I applied from Kolkatta for the Miss India contest as I have grown up there. I got placed in the top 10 from there I went on to win Miss World. I have not taken long strides or leaps. I have taken baby steps, while many would have given up but I have been persistent, nothing stopped me. . I did cameo appearances in two films with just one or two dialogues now I have a complete feature film to myself. My mother wanted me to do a film and here I am without any godfather or support or advice in the industry.
Now with an action film to your credit were there no inhibitions that Vidyut would take away all the credit?
No, in fact I am very happy for Vidyut. The film would not be complete without the heroine. Action is the USP of the film as they have been done without any support of the cables. It's different. In fact the film is a complete package. It has action, drama and romance. It is better than any romantic film. My character Simrit is a romantic girl and belongs to a family who love her a lot. It has sensitive shades. She is modern girl from a small town of Punjab and is lots of fun, she is sprightly, naughty yet bold and sensitive. The film is a fight between her and the villain who torture her family. I am not scared of him. Vidyut sees her boldness and supports her later. It is a typical Bollywood film. You should watch the film to know why I really accepted it. If I am not in Commando I wouldn't exist, it's the best launch ever.
How bold are you in real life?
I am very bold. The very fact that I have come with no support or godfather proves that. I have seen so many launches in films where girls are just in one or two songs and a few scenes.Whereas I have a film which completely focuses on me. There are two romantic songs loot jawana and saawan bairi which have received the most hit song on you tube.
How much do you relate to the character?
Hundred percent. Simrit is just what I am in real life. The body language is so much me. That's why director Dilip Ghosh and producer Vipul Shah chose me for the role. They had screen tested hundred and ten girls before me. I was able to relate to it completely. They were able to see Simrit in me. I didn't have to try and act in the film. I have also done some raw action in the film.
You have also done a film down South. Do you plan to continue?
Right now I have signed a few films here in Mumbai but cannot talk about them. I don't think I can focus down South.
It is said that Beauty Pageants are a ticket to Bollywood. Was that your dream too?
It was never a dream. Till I went for the Miss India pageant I was clueless about what I wanted to do. I wanted to set up a restaurant so that my mother didn't have to work under anyone. But it was her dream to see me in films. It was much later that I took formal training in acting and dancing.
What is the criterion for choosing films now?
No criteria as such. As an actor I am absolutely satisfied. I have enjoyed crying, howling, hitting, dancing, romancing. The two most important things for me are the script, the director and the production house.
Now that you are getting more offers whom do you look up to for advice?
Since I don't come from a film family, I have to depend on my gut feeling. My mom and sister trust me and they tell me that I have done well so far and they trust me with whatever I do. They have blind trust. But the makers of this film, producer Vipul Shah are very possessive about me and don't want me to make wrong decisions. I consult them before signing a film.
Are there any stars that you are keen to work with?
I have just begun my career. If I happen to touch stars and the sky I will be lucky. For me it is the director, producer and script which is of utmost importance. I will not run after heroes. If they want me they will approach me. I am an outsider and if they consider me I will be happy. I don't mind working with newcomers too. I am a new comer myself and have been given a chance so why should I deprive any newcomer of the same chance.
Now that you have done your first film have you got your mom and sister any gifts?
They will not be happy with any diamonds. I want them to be the first people to watch me on screen. That's the biggest gift I can give them, to see that happiness on their face. My mother is the most ideal woman for me. I am glad she is getting so much attention now. I salute her and will always stand behind her. I would want to be like her some day.
How open are you to kissing and skin show on screen?
I come from a middle class family so definitely I have my own inhibitions. I was nervous while shooting the romantic scenes in the film as I have never done it before. Fortunately for me there was no skin show in the film as it's a family film. Kissing is a trend these days. Right from Aishwarya Rai to Kareena Kapoor all has done it. It's no taboo. But as they say never say never, but I am not very comfortable. Even when it comes to short clothes I am a little inhibited but it all depends on the script and director. While I signed this film, I asked producer Vipul Shah about intimate scenes but Vipul Shah said, he has done family entertainers so far and they have all been clean films. Sexy and bold are not his kind of films. The song Saawan Bairi is very romantic, passionate and sensuous in the film without being bold. The boy girl relationship is clean too. This is my comfort zone. I will not restrict myself but I will cross the bridge when it comes to it.
So where does all work leave time for your personal life. Are you single?
I am single and extremely happy. I am a charming girl and do get many proposals. But I am enjoying my freedom to the hilt. Once a guy comes into my life, he will be an integral part of my life. There would be a lot of anger, sadness as the focus right now is on my work and career. I don't want that. I won't be able to shift my attention elsewhere. I don't miss anyone right now as I have a great friends and I am not ready for a relationship right now.