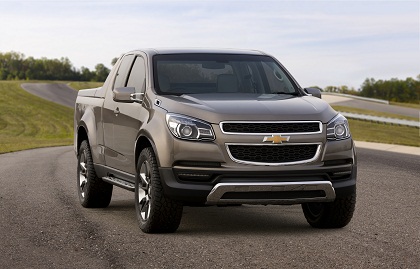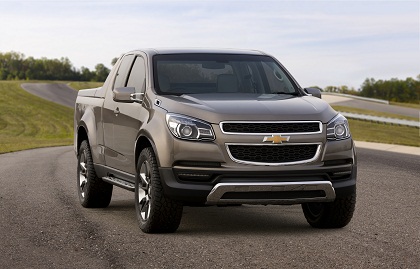 General Motors (the parent company for Chevrolet) has recently taken up this trend of making production models look like the concept vehicles -cue the recent Cadillac CTS Coupe- and it does seem to be a styling direction that works. Traditionally auto manufactures show off beautiful concepts to the public then release a production models that look nothing like it. There are a lot of reasons why this happens, but the end result is always the same: a production car that is a disappointment to those of us who were excited about the concept.
Take a look at the new Chevrolet Colorado, and it immediately becomes apparent that this new model looks nothing like the outgoing Colorado model. A design which hasn't seen much change since it's launch in 2004. So it comes as a nice surprise that the 2012 Colorado will look very much like the show truck you're looking at now.
Pictured here is the model currently being unveiled at the Bangkok International Auto Show. Thailand makes up the largest market for GM small trucks, and is the second largest buyer of all GM trucks. So it only makes sense that Chevrolet will be making the global public debut of their all new Colorado at Thailand's biggest auto show.

Chevrolet is yet to announce technical details about the new Colorado. The show truck is said to be powered by a 2.8L inline four cylinder diesel engine; but it is unlikely the diesel power plant will make it's way to North America due to our stricter emissions regulations. Outside of that, technical specifications on the production model won't be released till later this year.
In a move that will surely generate a lot of interest from the truck loving public, GM is yet to announce if they will sell this particular Colorado model in North America. They have confirmed it's sale in a host of South and East Asian countries and Brazil, but aside from calling it GM's global small truck, won't confirm it's arrival in North America.
This new design may be the best looking small truck to date, but whether we'll actually get to drive one or see it on our streets is a question only answered in time.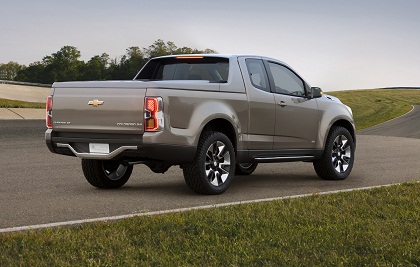 Contact Kanishka Sonnadara at kanishka@oyetimes.com

Article viewed at: Oye! Times at www.oyetimes.com