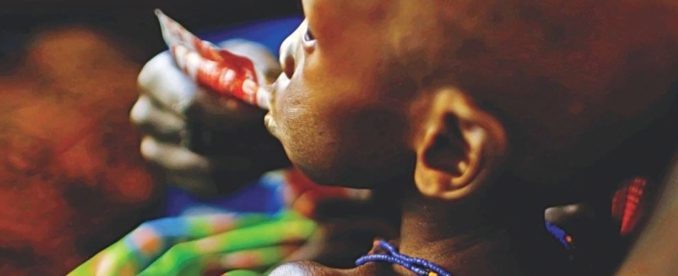 On April 9th, 2017, IDRF will host its "Bring Hope to East Africa" fundraiser at the Woodbine Banquet Hall in Toronto to raise $100,000 for victims of the East African Famine. Supporters of IDRF, dignitaries, and members of the broader public are invited to attend as IDRF is committed to raising these funds for water and emergency relief for those in need. A concurrent online campaign will also take place over the next few months.
As a result of three years of drought conditions that has devastated crops and livestock in the East African region, nearly 13 million people in Somalia, Kenya, South Sudan and Ethiopia are at risk of starvation with an approximate 600,000 children under five who will soon suffer from extreme malnutrition.
IDRF Chair, Zeib Jeeva asserts that his organization is prepared to raise funds to help mitigate this urgent humanitarian crisis.


"Over 30 years ago, IDRF responded to the Ethiopian famine by providing emergency aid for vulnerable people. Today, we continue our efforts of providing communities with essential relief aid as well as long term development solutions so that they can live with dignity and become self-reliant. These are some of the core values of the work we advocate for at IDRF. Support from our generous donors is the bedrock of our organization and I am confident that we will reach our goal",
says IDRF Board Chair, Zeib Jeeva.
During the fundraiser, IDRF will also announce the official launch of its "One Million Meals" emergency relief campaign that will seek to raise funds to provide one million meals for those in need, beginning with the East African Famine. The campaign will run throughout the year, including during the month of Ramadan.
The event doors open at 5 pm and members of the media are invited to attend between 5:30 and 6:30 pm.