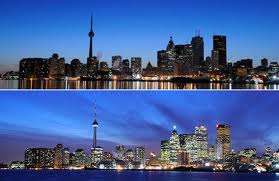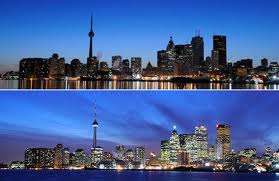 The Canadian Press reported that Toronto's energy consumption only dropped by 115 megawatts or 5% according to Toronto Hydro. In 2010, it dropped 296 megawatts and in 2009 454 megawatts.
5% or about 115 megawatts for the one hour period is the equivalent of about 35,000 homes or 12 skyscrapers going off the grid.
Apparently Nova Scotia saved 10 megawatts down quite a bit from last year's 18 megawatts.
Has the novelty worn off? Are we still interested enough to flick off the lights and spend 60 minutes in the dark or fiddling with alternative sources of light like flashlights or candles? The Toronto Star reported the WWF (World Wildlife Federation) as saying that more people and more countries participated in this year's event than ever before.
The Times of India wrote that the drop in power might not have been significant but the enthusiasm people showed for the event was. New Delhi managed to cut down on 296MW of power during this one hour, almost as much as the reduction of 300 MW in 2010 but way below 2009's figure of 1,000 MW.
Dawn.Com published an article on how Karachi was declared the Earth Hour city. President Asif Zardari in his message on the eve of the Earth Hour had urged the people to switch off lights for one hour on Saturday at 8.30pm and express solidarity with the world community in conserving fast-depleting natural resources. He said the conservation of energy would make it available for other worthwhile uses besides inculcating the habit of shunning extravagance and helping create a sustainable environment.
Britain's Daily Mail has published a series of before and after pictures showing famous landmarks around the globe with the lights then with lights off. The Empire State building in New York, the Eiffel Tower in Paris, France, the Millennium Dome in London, England, The Hill of the Acropolis in Athens, Greece plus China, Jakarta and Australia have been photographed.
Russia Today – Mar 26/2011
Lights Out: Cities go dark as world turns off power for Earth Hour
Houses and businesses across Asia turned off power on Saturday in support of the so-called "Earth Hour". In Sydney, ferries blew their horns as the lights went out on the Sydney Opera House. China's "Earth Hour" kicked off on Saturday night with the tallest building in the capital Beijing – Tower 3 of the China World Trade Centre – turning off its lights. In India, lights at the India Gate were turned off and lit balloons released as a crowd holding candles watched. In Indonesia, the lights on several landmarks, were also turned off or dimmed, and in the Vietnamese capital Hanoi, young people gathered outside the city's opera house holding candles as lights went off.
Hong Kong Earth Hour 2011
Earth Hour 2011 Heidelberg, Germany
Click HERE to read more from William Belle
Article viewed at: Oye! Times at www.oyetimes.com