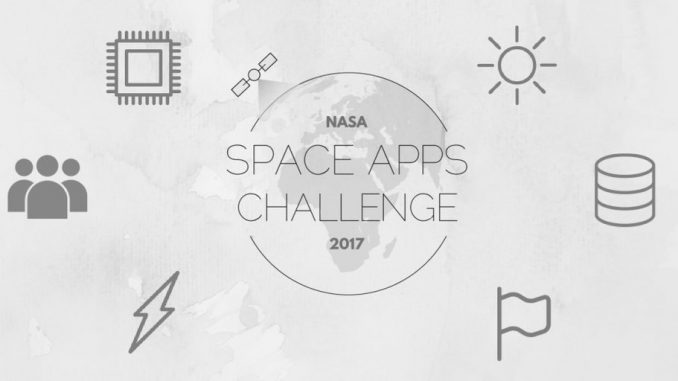 This article was last updated on April 16, 2022
Canada:

Oye! Times readers Get FREE $30 to spend on Amazon, Walmart…
USA:

Oye! Times readers Get FREE $30 to spend on Amazon, Walmart…
If exploring the space is the height of human adventures, then NASA Space Apps Challenge has done well to draw us closer to this. The avalanche of technologies paraded in this year's edition is capable of bringing the stars to us, as we try to travel to them.
Every year, different groups of newbie programmers come together in a hackathon known as NASA's Space Apps Challenge, to try finding solutions to some of the problems being handled by experts. Since its inception, this has been an assembly of the best brains in the sector for the sole purpose of seeking how to make the world a better place.
The 2017 competition brought together technologists, builders, makers, storytellers, designers, scientists and programmers numbering up to 15,000. It was organized in about 160 centers, and different groups worked on ways of curbing the effects of natural disasters, proliferation of invasive species, excessive energy consumption, and most importantly, hunger in the world.
The amount of data in the coffers of NASA, and the volume it gives out, is more than it could handle and use. That is why EOS Data Analytics solutions in earth observation and imagery analytics were established.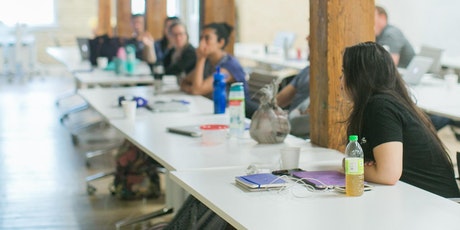 In the 2017 competition, the major focus was on how to ensure that this data is brought in reach of the layman. This is in line with the objectives of Max Polyakov's Noosphere Ventures and the National Aeronautics and Space Administration, according to Max Polyakov.
They are aware that numbers are very essential in science, that verifiable facts are shown through data, and that excessive accumulation of data might make emerging facts to seem unreal. This is tackled by making this data accessible to people who are also advised to spread it across the globe.
Because of the value of telling these across board, NASA Space Apps Challenge collaborated with the Director of Storytelling & Engagement at SecondMuse, Davar Ardalan. She is tasked with spreading the information on how the app has benefited local communities and how people are aided to have a more practical experience with space through it. This task will require some special storytelling equipment, and some of them are:
A team named Dream Space Simulator came up with a Launch Simulator, which they designed in a way that it could bring the physical sensations experienced on a rotating chair and the visual stimulus witnessed in a VR headset together. Real launch mission sounds and rumble packs for vibration of the chair were also involved in this affordable system. This system is made more original with a custom VR control glove from the team too, which is meant to communicate with virtual objects while the experiment is on. This was made possible with telemetry and data from NASA, and it helps people to have a real feeling of being a space man, even without sick sacks.
The next is the Spacego, which involves wards from the University of Moratuwa, Sri Lanka. With telemetry and data from NASA'S multiple orbiting satellites, they were able to induce an artificial feeling of what it would be like to run thousands of kilometers in an hour covering the earth in a circular movement with these vehicles. With the camera view, the users of this can see the types of things a satellite can see. This will also allow them to visualize what R2-D2 might see while on such a tour, even though such vehicles do not support life.
The third involves a team from Dnipro, Ukraine, where this year's hackathon was held with the support of Association Noosphere and Max Polyakov, who manages Noosphere Ventures and is the CEO of EOS Data Analytics. They took things higher by not only focusing on getting people to feel that they are in space, but rather by designing a space-like environment where programmers and engineers could replicate what life in a real orbital spaceship would be like.
Here, augmented reality, 3D printers, and inflatable spaces are employed by programmers to work on their ideas. The testers are made to experience what astronauts do experience in space by getting them to use tools that are similar to theirs.
However, it is not the giant inventions that make NASA happy, but the fact that these inventions will pass a lot of information across. Carl Sagan talked about how it is all about taking care of not only the earth, but also the universe.
You can publish this article on your website as long as you provide a link back to this page.