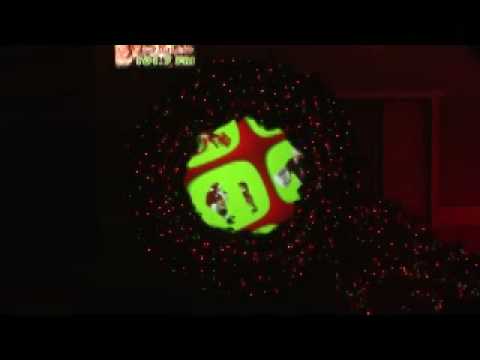 This article was last updated on April 16, 2022
Canada:

Oye! Times readers Get FREE $30 to spend on Amazon, Walmart…
USA:

Oye! Times readers Get FREE $30 to spend on Amazon, Walmart…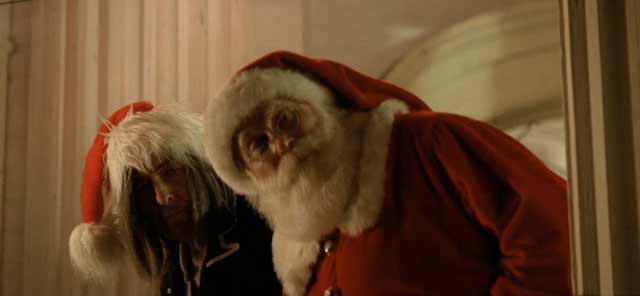 Bob Dylan's "Must Be Santa" is a note-for- note , word-for-word rip-off of the Brave Combo version
Bob Dylan has been stealing songs and putting his copyright on them for 50 years. But what could be worse than stealing a children's Christmas song?
When Bob Dylan released "Christmas in the Heart" in October 2009, he included a song lifted without attribution from a Texas polka band.
What parent hasn't heard "Must Be Santa" sung at the Christmas Pageant? Too many times maybe.
Brave Combo, a Texas polka party band, updated the original lyrics to "Must Be Santa" with some sly references to former US Presidents like Nixon for Blixen. And Bob Dylan stole their Santa.
Brave Combo had performed the song for years. They updated the Must Be Santa video on December 15, 2008.
"Must Be Santa" party video of Brave Combo at the 2009 Soulard Oktoberfest 2009
The first time I saw the bob Dylan video for "Must Be Santa" it looked a too wicked for a Christmas Party. Now I'm no saint but that party was more like a Bacchanal . It dawned on me: Dylan stole the Oktoberfest party atmosphere from Brave Combo video as well.
Dylan's arrangement is note-for-note, beat-for-beat. It's the same song and sounds identical to the Brave Combo version.

"Must Be Santa" by Bob Dylan

Even Wikipedia gave Dylan credit for the new lyrics that were written by Brave Combo.
"Dylan's version has the names of several USA presidents mixed in with the list of Santa's reindeer–only one of the mentioned presidents had served in the White House when the song was originally published. The song is one of two by Dylan that includes a raucous party in the background. Wikipedia
Sure Dylan's song and video are better, more polished than Brave Combo. Dylan has first a first class audio and video production team. The Brave Combo version is somebody's amateur video. Brave Combo thank Dylan for his attention to their relatively obscure band. It would be nice if Dylan reciprocated but he rarely does.
The Song and Dance Thief
Dylan often steals songs. Sometimes he steals a little and sometimes he takes the song. Generally he does not give attribution to the original artists because he likes to protect his own revenues and royalties.
"To live outside the law you must be honest" – Absolutely Sweet Marie, Bob Dylan 1965
Hundreds of musicians from Dave Von Ronk to Neil Young just smiled and said how wonderful it was when Dylan stole their music without so much as a thanks or tip of the hat.
On Bob Dylan's first album, he stole Dave Von Ronk's version of "House of the Rising Sun" even when he promised Von Ronk he wouldn't. All poor Dave could do was mutter. Of course The Animals stole the song from Dylan and made a #1 hit of "House of the Rising Sun." Eric Burden said he heard the tune in the Scottish highlands.
Van Ronk recalled that after Bob Dylan had learned Dave's version of "House of the Rising Sun," Dylan approached him and asked if he could record it for his first album. Van Ronk replied, "I'd rather you not, I'm planning on recording it soon myself." Dylan said "uh oh." Van Ronk had to stop performing it because everyone accused him of getting it from Dylan. However, Dylan himself had to stop playing it when the Animals made a top hit out of it, and people accused him of getting it from them. Esquire.
In 1973 Bob Dylan was hired to write the musical score for Sam Pekinpah's Pat Garrett and Billy the Kid. After months in the desert filming and composing. Dylan had nothing worth putting in the movie.
Somehow the tune for Neil Young's song "Helpless" came to mind and he wrote three slim versus "Knocking on Heaven's Door." That song has been covered by almost as many people as "Blowin in the Wind". "Helpless" was recorded in 1969, four years before "Knockin". Neil Young just shrugged it off, saying how pleased he was that Dylan liked his song.
Try playing the song sometime and switch back and forth to the lyrics of "Helpless". That's a great party trick.

"Helpless" and "Knockin' on Heaven's Door" by Neil Young and Bob Dylan.
You can publish this article on your website as long as you provide a link back to this page.