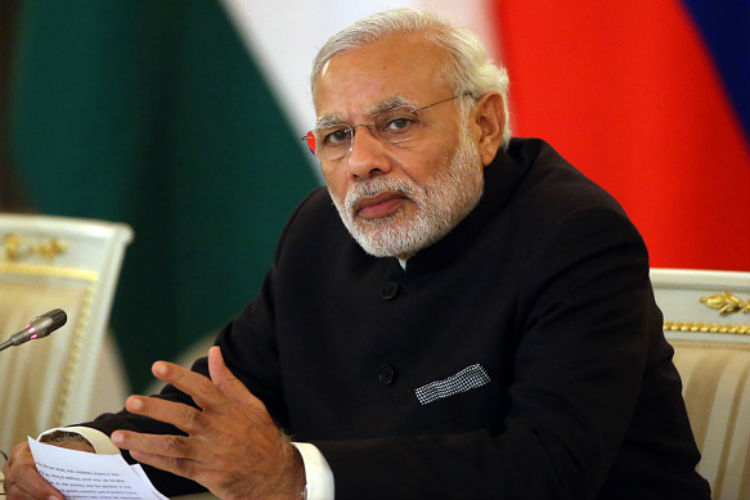 This article was last updated on May 25, 2022
Canada:

Oye! Times readers Get FREE $30 to spend on Amazon, Walmart…
USA:

Oye! Times readers Get FREE $30 to spend on Amazon, Walmart…
The BJP retained the Shahdol Lok Sabha seat in Madhya Pradesh in the by-poll held today but its vote share has shrunk considerably (-11.1%) over the corresponding figure in 2014 when the party's nominee won by about 2.4 lakh votes. Is the substantial fall in the BJP's vote share attributable to Prime Minister Narendra Modi's decision to demonetize two high value currencies?
BJP retained the three seats it won in previous polls and snatched a seat each from Congress in Assam and Arunachal Pradesh in line with its increased outreach in north eastern India. The outcome of these polls was eagerly awaited as this is the first elections post note ban. Some people see these elections as a referendum on Modi's fight against domestic black money.
While surveys showed that majority of the public is supporting the ban of old currency notes, almost the entire opposition has united and disrupted proceedings in both houses of Parliament demanding a rollback and apology. Never in Indian history have rich people shown so much concern for the poor (inconvenience), neither the poor have been so happy at the misery of rich (ill-gotten wealth).
Good News for BJP
In Nepanagar assembly seat in MP, BJP almost doubled its victory margin to 42,198 votes (Source: ANI) vs 22,718 in 2013 assembly elections.
BJP gained Biathalangso assembly in Assam from Congress by 16.5k votes. INC candidate had won the seat earlier this year by 9.5k votes.
BJP candidate Dasanglu Pul won the by-poll from Hayuliang assembly seat in Arunachal Pradesh, with 54.2% vote share.
BJP made massive inroads in north eastern state of Tripura a Left bastion. It emerged as the runner up in Barjala assembly seat (35% vote share) while recording better performance than Congress in Khowai (7% vote share vs INC 2%)
Source: Tweet of Yashwant Deshmukh
BJP has reasons to cheer in Bengal as well. It emerged runner-up in Coochbehar. With a weakening Left, BJP smells a chance here to emerge as principal opposition party in next 5-10 years.
Source: Election Commission of India, www.indiavotes.com
Congress recorded massive losses and could retain only 1 seat out of 4 it held previously.
Bad news for BJP
In both the Lok Sabha seats where BJP won – Shahdol & Lakhimpur, BJP lost vote share and its victory margins shrunk.
Trinamool Congress which is vehemently opposing the demonetization move won both the Lok Sabha seats with bumper margins.
Left despite weakening nationally, retained and gained one seat in Tripura halting BJP's entry in the state.
Results not a validation of demonetization plan
Though the results show a gain for BJP (5 vs 3), it would not be prudent to say that it's a validation of Modi's demonetization plan because of following reasons:
Elections were held within 10 days of announcement of the move on 8th 2016. This is too short a period for people to make a final judgement about the merits / demerits of the case especially when PM Modi has asked for 50 days till Dec. 30, 2016 for things to normalize.
Mamta's Trinamool Congress which has vehemently opposed the plan and took to the streets also retained its three seats in Bengal by bumper margins.
Left Front which is also against the note ban move retained its dominance over Tripura, retaining one and snatching another seat from Congress.
The above shows that local issues also played a role in these elections and demonetization was not the topmost issue in minds of voters.
To sum up, the results show a gain for BJP especially in North East. However, claiming people have given thumps up to demonetization would be bit premature. Saying that people are against demonetization since Mamata also recorded big wins would be equally wrong. That said this week is crucial for BJP govt. to ease supply side issues and reduce inconvenience and grievances of people.
Consumption and growth rate is going to be hit (by how much is a big question mark). It's the sowing season and farmers need liquidity to buy seeds and fertilizers. Any lapses here could also impact the agriculture produce of next year. Therefore, the elections of UP to be held early next year are very important for BJP. By that time the actual effects of the plan will start panning out and would impact positively or negatively BJP's chances.
If Modi manages to show a big haul of black money (represented by high amount of 500/1000 notes which are not deposited back in the banking system), uses the profits for one time bonanza of Rs. 5000/10,000 in bank accounts of Jan Dhan account holders, waives off farmer loans and gives tax sops to middle class, these measures could negate the inconvenience caused to people. The verdict on demonetization is not out yet, over to UP elections!
This article was originally published in The Quint.
Click HERE to read more.
You can publish this article on your website as long as you provide a link back to this page.
You can publish this article on your website as long as you provide a link back to this page.