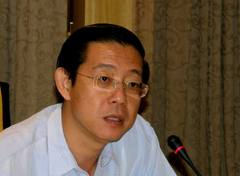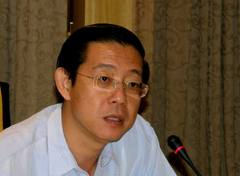 Caretaker Chief Minister Lim Guan Eng said the state government cannot do anything about Sunway City Penang Sdn Bhd's notorious project in Desa Ria, Sungai Ara. He said the project's legal status is such that the state government cannot interfere.

The project is planned to be built on hill land above 250ft. The project comprising 14 blocks of condominiums, 92 units of bungalows and two clubhouses will be built on 80.9 acres land next to a water catchment area. The Penang Island Municipal Council (MPPP)'s appeal's board is currently hearing the appeal against the project.

"I cannot overwrite what the court has decided. Yes, we did say that we would not allow the project to take place but if the court decides in favor of the developer, we would have to abide by it," CM Lim Guan Eng said.

Last year, Lim ascertained that the state government will not allow the project to be executed; however, the claim was only valid until the matter was under the authority of state government. Recently, Sunrise Garden Kondominium management committee chairman S. Manuel Nicholas requested Lim to put his assurances on paper so they can be weighed.

"Of course, we don't approve projects above 250ft. However, the case is in court now and we have to comply with the directive," he said.