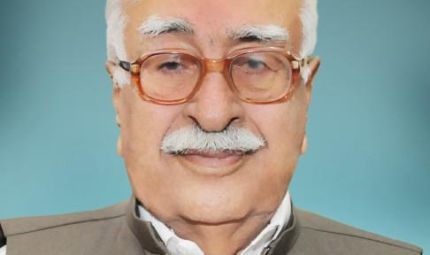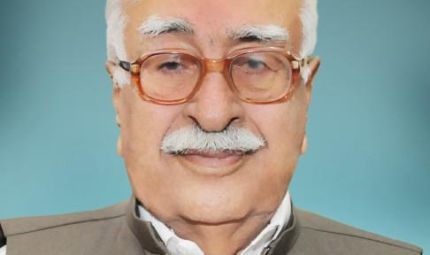 Caretaker PM Mir Hazar Khan Khoso has planned a two-day visit to Balochistan for the first time after taking charge. Accompanied by a few federal ministers, PM Khoso will arrive at his home province today, on Tuesday where Governor Nawab Zulfikar Magsi and CM Ghaus Bux Barozai will receive them at the Quetta airport.

PM Khoso is likely to meet his provincial hosts and discuss the issues pertaining to the formation of the provincial cabinet and the law and order situation in the province. He showed content over the decision of different political groups of his native province to participate in the upcoming election.

The caretaker prime minister also plans to view the arrangements made by the province for holding of the general elections in Balochistan. He will also discuss the progress of the so-called Aghaz-e-Haqooq-e-Balochistan developmental program with the provincial authorities.

On Monday, PM Khoso lauded the overseas Pakistanis and directed the minister for Overseas Pakistani Foundation (OPF) to attract Pakistani investment and talent and utilize them in the energy sector. He has also directed the Governor State Bank of Pakistan and the ministry of Finance to make certain that money sent by the Pakistani diaspora reaches their loved ones safely and promptly. Feroze Jamal Shah Kakakhel has called on the Prime Minister at the PM's House and discussed affairs of overseas Pakistanis.