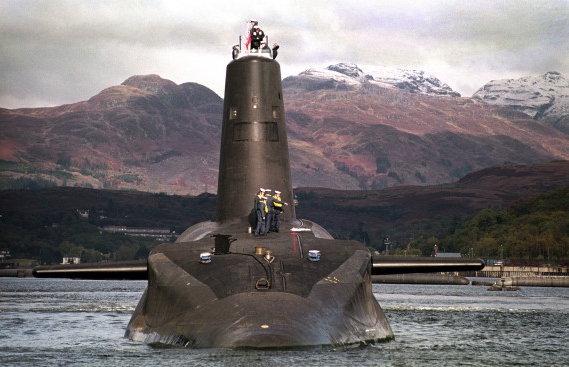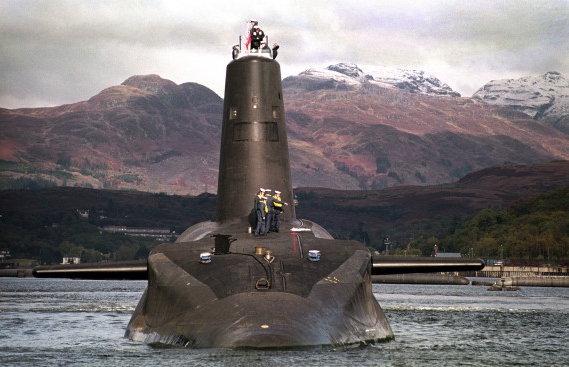 The British Prime minister David Cameron has insisted on keeping the Trident – the U.K.'s submarine-based nuclear weapons system and said that it would be "foolish" to abandon it in the wake of growing nuclear threat from North Korea and Iran.
The members from Liberal Democrats and Labor Party want the Britain to explore a cheaper alternative to the Tories' £20bn plan to replace Trident nuclear program, which is no longer relevant to the geopolitical interests of the United Kingdom.
The British government is also facing a severe criticism from the Scottish National Party (SNP) on the issue, calling it an "obscene waste" of funds at a time of economic austerity. Also, the SNP has issued a statement of no longer tolerating the presence of Trident in Clyde.
Before going to visit western Scotland – the base for submarines carrying the missiles, Mr. PM has insisted: "We need our nuclear deterrent as much today as we did when a previous British Government embarked on it over six decades ago."
"The Soviet Union no longer exists. But the nuclear threat has not gone away.
"The highly unpredictable and aggressive regime in North Korea recently conducted its third nuclear test and could already have enough fissile material to produce more than a dozen nuclear weapons.
"Does anyone seriously argue that it would be wise for Britain, faced with this evolving threat today, to surrender our deterrent? Only the retention of our independent deterrent makes clear to any adversary that the devastating cost of an attack on the U.K. or its allies will always be far greater than anything it might hope to gain."
Shadow defence minister, Kevan Jones has said it was "absolutely right and necessary" for the U.K. to retain an independent nuclear deterrent, but the costs involved must also be taken into account.
The final decision on Britain's Trident nuclear deterrent program is likely to be taken after 2015 general election and is predicted to be a major bone of dispute in parliament.
Article viewed on Oye! Times at www.oyetimes.com.