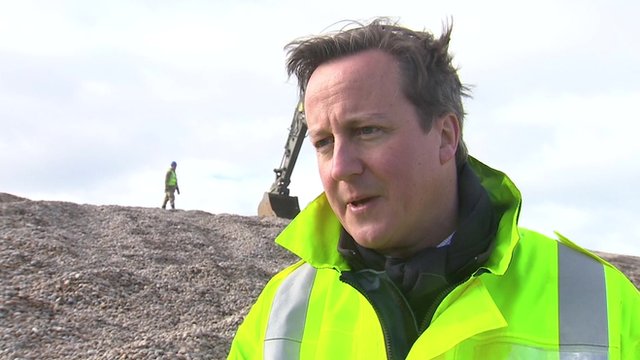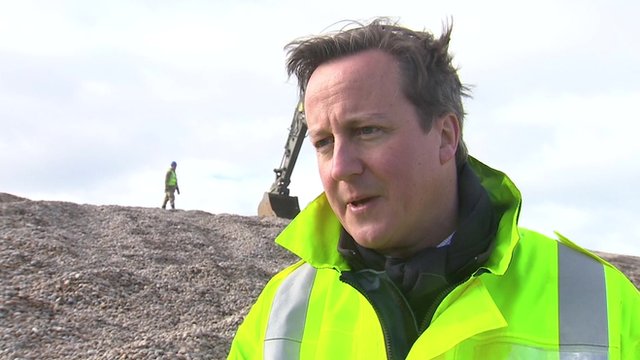 Prime Minister David Cameron has supported the efforts of Environment Agency (EA) staff in the wake of severe flooding crisis in south west England.
Mr. Cameron has told the government is also trying its level best to tackle the floods as water on parts of the river Thames in Berkshire and Surrey reached record levels.
During Prime minister's visit to the West country, he has spoken in Portland, Dorset saying that the EA staff on the ground were "doing an amazing job" and that the time for change of personnel would come later.
Mr. Cameron has stated: "This is not the time to change personnel."
"Everyone's got to focus on the job in hand. I'm only interested in one thing; everything the government can do is being done and will be done to help people through this difficult time.
"There will be time later on to talk about these things [resignations]. Right now everybody has got to focus on the job in hand."
Environment Secretary Owen Paterson and Communities Secretary Eric Pickles are having differences over the poor performance of the EA to prevent the effects of heavy downpours.
Meanwhile, Chairman of EA, Lord Smith has admitted to have done more to get money for dredging rivers but says his staff did fairly that could be done within available resources, and also made clear of having "absolutely no intention of resigning".
Sever flood warnings have now increased to 16 advising thousands of homeowners along the River Thames to prepare for "significant flooding" on Monday morning, indicating the possible danger to lives.
Flooding is likely to be along a 12 mile stretch of the river through Berkshire and Surrey, and the severe flood warnings are in place for the areas in and around Staines, Egham, Chertsey and Datchet. Water levels are expected to reach record heights, surpassing the floods occurred during 2003.
Article viewed on Oye! Times at www.oyetimes.com.