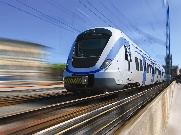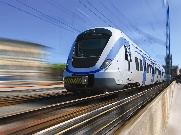 HS2 Chief Executive Sir David Higgins has proposed plans for faster delivery of the High Speed railway network project through cutting the construction timescale.
The intention to develop the proposed rail-network is to make it possible for the travellers for a quick and easy journey to Britain's north. It is also aimed to encourage economic growth within the region.
Mr Higgins, who took over the position of chairman of HS2 in January, will publish a report on Monday to explain the possibility of completing the full line between London, Manchester and Leeds by 2029, through slashing the earlier proposed construction time-scale by three years. In this way, the benefits of the £43bn pound scheme can be realised earlier with the likely control over the costs – which may become harder if the project will remain held up in the parliament.
Prime Minister David Cameron had allocated Sir Higgins the task of looking for efficient means to reduce the cost of the project and bring improvement in it during November 2013 amid undetermined cross-party support for the scheme.
Mr Higgins will tell in the report: "Put simply the shorter the timescale, and the more certainty about the timescale, the lower the costs will be. Less inflation is imported into the project, and contractors can achieve greater economies of scale because you can plan ahead."
HS2 Chairman will add: "The aim should be to develop HS2's second phase alongside Network Rail's Strategic Business Plan for the five-year control period starting in 2019.
"If that is done successfully, then legislation to enable phase two could be introduced as early as 2017, with significant impacts on delivering benefits to the North sooner – up to three years earlier than currently planned."
Article viewed on Oye! Times at www.oyetimes.com.