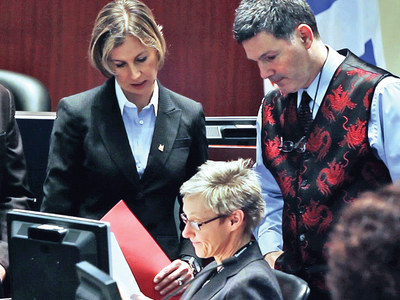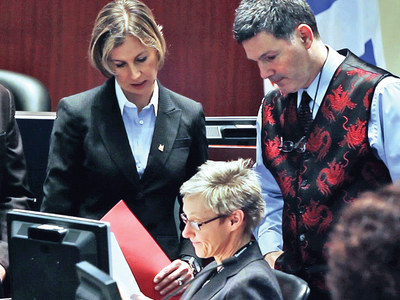 A report concludes that Mayor Rob Ford's plan to build the east end of the Eglinton LRT underground is going to reduce the travel time by 25 per cent. The report was released by Metrolinx on Monday.
The report was circulated among the councilors on the TTC board and media to expose the propaganda against the mayor's plan while the province is looking for clarity from the city over the kind of transit Toronto wants built with $8.4 billion from Queen's Park.
However, the agency's CEO, Bruce McCuaig said: "What we are looking for is a single position from council and the mayor. We need some clarity on the city's position."
TTC chair Karen Stintz is also trying face up to the mayor's transit agenda. She triggered a political conflagration Monday by presenting the city clerk with a petition from 24 councilors, including Stintz, who demand a meeting Wednesday to talk about transit plans.
"Metrolinx needs direction from the city in order to continue to build transit in the city," said Stintz.
Although, Mayor Ford has refused to talk about transit at his weekly weigh-in Monday, his team and councilor brother Doug were seen pulling potential voters to their side. A number of councilors labeled it as bullying.
"It is now time for Toronto residents to express their views on underground rapid transit," Ford wrote in an open letter.
Article viewed on Oye! Times @ www.oyetimes.com