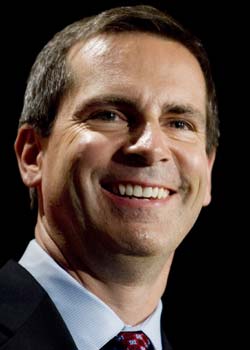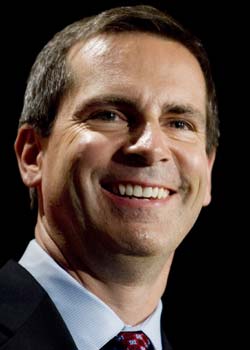 Ontario will not take into consideration the entire Drummond-Report; however, it does not plan to raise taxes to balance the budget either, said Premier Dalton McGuinty Tuesday.
Economist Don Drummond recently pushed a report that comprises of 362 recommendations for Ontario. The report insists the province must implement all of the recommendations in the substantial cost-cutting plan if it is serious about getting rid of an anticipated $30.2-billion deficit by 2017-18.
Economist Jack Mintz, director of the School of Public Policy at the University of Calgary said: "It's not just a matter of dealing with the deficit – although that's a big focus of it – but also just getting more efficient delivery of services and better operating government. That's useful for any government across the country, no matter how you look at it."
Nonetheless, McGuinty says the Ontario government will refer to Drummond's proposals as a resourceful guide. He also said the government will not make up for any deficit by raising taxes.
"As a government, we will not make thoughtless reckless across-the-board cuts," said McGuinty. "We will continue to make thoughtful choices."
On the other hand, the premier did indicate a few projected cuts before and after the upcoming spring 2012 budget.
"Our budget will mark the beginning of a long-term plan to reform government," he added.
On the contrary, Drummond insists if the government does not take into consideration the entire proposal along with all 362 recommendations, it will lead Ontario in to a similar situation as debt-ridden Greece.
Article viewed on Oye! Times @ www.oyetimes.com