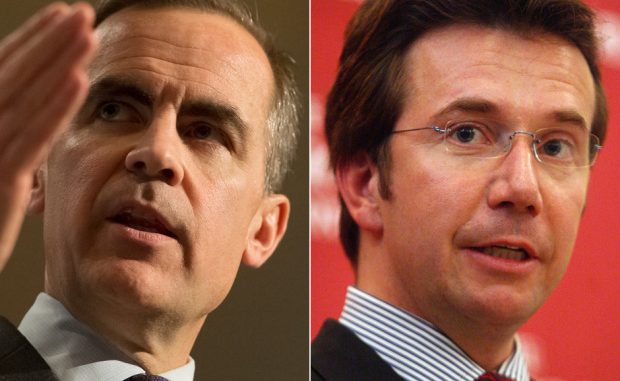 It has been announced by The Bank of Canada that its' Governor, Mark Carney, did not break any rules of conflict of interest while he visited the Liberal Finance Critic's vacation home this summer. The statement unambiguously declared that it is disregarding any apprehension regarding the party's concurrent courtship of the governor saying "he did not contemplate" a leadership bid.

Mr. Carney visited Nova Scotia this summer, along with his family, and during his stay he spent some of the time at the Cheverie home of Liberal MP Scott Brison. Brison and Carney have been friends for almost a decade now, and a spokesperson of the bank claims that the governor's visit was out of his personal time and in no way did it comprise any adherence or political activity. Mr. Carney's visit was inspected by the bank's general counsel, which declared not to have found him guilty of any breach of the institution's conflict of interest guidelines, but that determination was made only after the fact. Jeremy Harrison claimed that "the visit to Mr. Brison's vacation home was not discussed with the General Counsel in advance of the visit because it was a personal visit in the context of a family vacation."

The official post on the bank's website announced that "separating the central bank from the political process enables it to adopt the medium- and long-term perspectives essential to conducting effective monetary policy." The Bank of Canada is a special type of Crown Corporation that has considerable autonomy in setting monetary policy, and its separation from the political arena is considered sacrosanct.