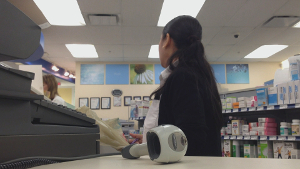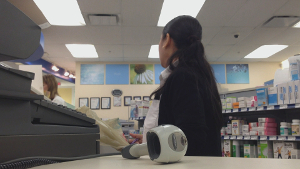 Two sisters residing in B.C. have decided to publicly appeal and expose an alleged "big hole" detected by them in the health system after finding out that a drug addict used their identities to acquire thousands of taxpayer-funded prescription narcotic pills.

A cook from Surrey who works for the RCMP, Sandra Adamson, has reached out several media outlets to plead her case as she believes that the systems intended to detect and stop prescription abuse are not working. Adamson stated that "I want the doctors held accountable and I want the pharmacists held accountable — and I want them to start red flagging stuff like this when it comes up." She added that "don't you have a clue when somebody is addicted?" According to official records, a gigantic drug-shopping spree was detected under Adamson sisters' names, which spanned for up to five years, while no doctor or pharmacist put a stop to it. Sandra alleged that "they just kept feeding the habit."

The prescriptions were found to have been written by various physicians while the pills were acquired from numerous small and large pharmacies around B.C.'s Lower Mainland, including a London Drugs, a Wal-Mart and several Shoppers Drug Mart outlets. Sandra's sister, Lisa Adamson, stated that "now we know how easy it is to use somebody else's identity to get any kind of prescription drugs they want." Record shows that the sisters acquired 260 individual prescriptions, i.e. an average of 90 pills per time, most of which were of 20 mg (per pill) of the highly addictive narcotic Oxycodone.