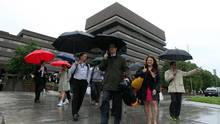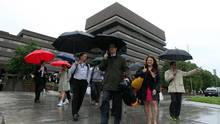 Canada's Foreign Service has finally agreed to a deal on a new contract with the federal government, defining as an ending line to a lengthy dispute and rotating strikes that effectively slowed visa processing and other consular services abroad. A source has disclosed that the government agreed to boost base pay for senior ranks of the Foreign Service, increasing it almost up to what the union had argued were comparable positions elsewhere in government. However, Treasury Board President Tony Clement had previously repelled such a move, arguing that the jobs were already well-paid.

On the other hand, the union agreed to standardize annual increases according to the federal government's request, while also giving up severance pay for those who retire or leave voluntarily. The annual raises are 1.75 per cent, 1.5 per cent and 2 per cent, according to the summary. That's been a standard pursued by Mr. Clement, though in some cases those wages will now apply to higher base salaries.

An official statement released from Mr. Clement's office on Thursday, alleged that "this tentative agreement reflects the government's commitment to reaching fiscally responsible settlements that are fair to Canadian taxpayers and to employees." However, his office refused to disclose further details into the deal agreed with the Professional Association of Foreign Service Officers (PAFSO) union. President of PAFSO, Tim Edwards, mentioned in a written statement that "this agreement was reached through compromises on both sides." He also quickly added that the strike action will end immediately as well.