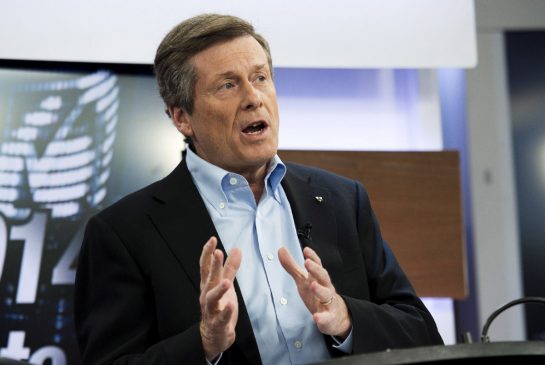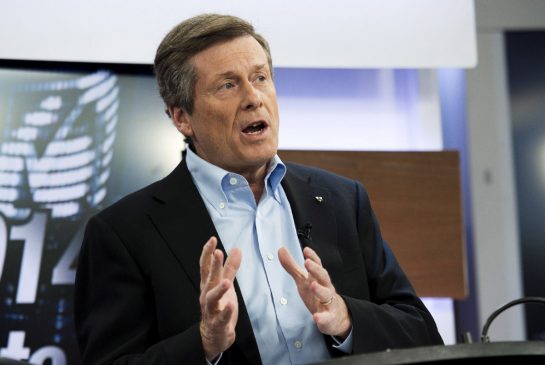 Toronto's prominent mayoral candidate, John Tory, recently mentioned that the city needs to fight traffic congestion by implementing zero tolerance for lane hogs. According to Tory, stricter enforcement like towing is required to dismay courier companies, people doing errands and cable trucks from parking in the curb lane of busy streets during rush hour.

In an elaborate press release by the former Rogers Cable chief executive, Tory characterized lane blocking as a form of anti-social behaviour. He explained that "those are people who've decided that getting a coffee, fixing somebody's cable or delivering a courier package are more important than the lives and time of hundreds of people." It was added that "I think it's time we said no to that. I think if you start towing people away, they'll pretty quickly stop parking there." Furthermore, Tory alleged "but the bottom line is we can't just go on saying, 'Oh well, it's okay for people to park in rush hour on busy streets.' It's not okay. It's strangling the city."

In addition to that, Tory vowed to discourage condo developers from using the curb lane while the building is going up. Particularly, the mayoral candidate highlighted the hoarding on projects on Adelaide and Charles Sts. downtown that have bedeviled motorists for a long time. Furthermore, Tory's anti-gridlock plan included strategies to keep the eastern end of the Gardiner Expressway from Jarvis to the Don Valley Parkway, improve transit bus movement, and seek private sector help to operate water taxis.