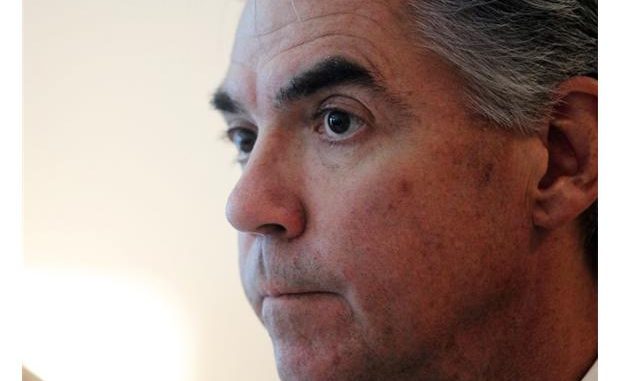 This article was last updated on April 16, 2022
Canada:

Oye! Times readers Get FREE $30 to spend on Amazon, Walmart…
USA:

Oye! Times readers Get FREE $30 to spend on Amazon, Walmart…

Widely anticipated as front-runner candidate for Progressive Conservative leadership, Jim Prentice, has openly announced to oppose the decriminalization of marijuana, while adding that police should use discretion when deciding to lay charges. Mr. Prentice has become the first of the three Tory candidates running to become the next premier of Alberta to take a position on the issue.
Perhaps the decision is prompted by a recent Angus Reid Global poll, which revealed that Albertans are objectively confused on whether to support the decriminalization or not. Mr. Prentice mentioned that "I don't support decriminalization" but "I have raised my daughters in Alberta and I am of the view decriminalizing marijuana sends the wrong message." According to Prentice, he believes marijuana is a gateway drug that leads to other drug use, however he also underlined that young people should be jailed "just because they tried smoking a joint." He added that "I think there needs to be some balance in terms of how the law is enforced."
In addition to that, Mr. Prentice mentioned that his views are the same as the views of Calgary police Chief Rick Hanson, who has openly denied to support decriminalization but called for officers to exercise acute judgment while deciding to lay criminal charges or not. Additionally, Prentice also announced to second Hanson's opinion that pot smoking can lead to other criminal activity, including drug trafficking, "so we need to be careful." Quite visibly, Prentice's position on decriminalizing pot is similar to the stance taken by ex-premier Alison Redford.
You can publish this article on your website as long as you provide a link back to this page.