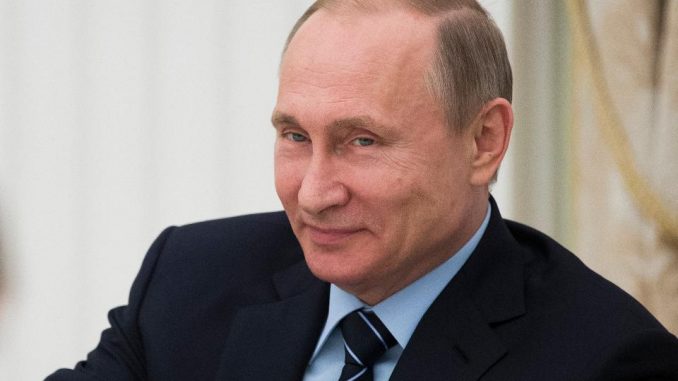 Given that there were 28.5 million Americans in the United States in 2017 without health insurance of any kind and that there are hundreds of thousands of homeless Americans as shown here: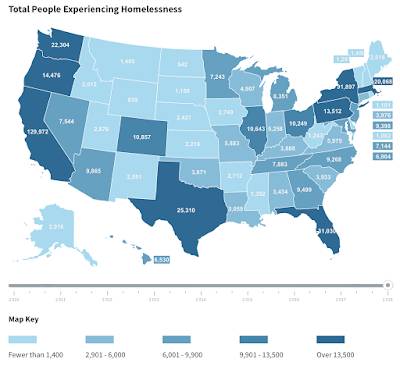 …one would think that Congress would come to the realization that it has issues on its agenda that will substantially improve the lives of Main Street Americans, however, recent developments in the House would suggest otherwise.
Here is a look at House Resolution 1404 which was sponsored by Representative Val Demings (D-FL-10) on February 27, 2019: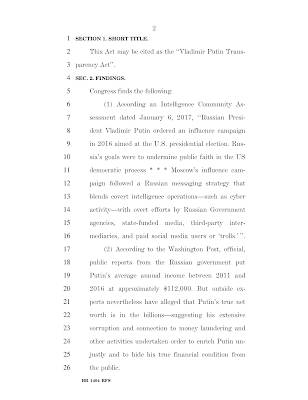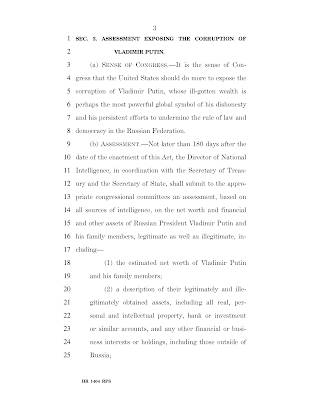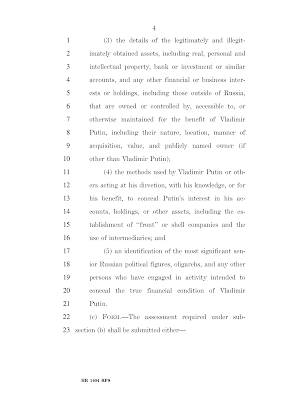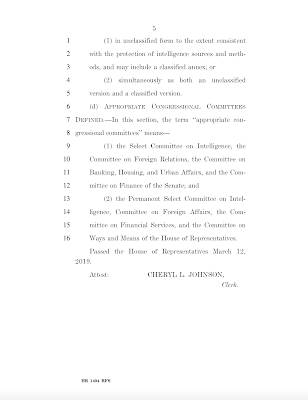 You will notice that it is the "Sense of Congress" that:
"…the United States should do more to expose the corruption of Vladimir Putin, whose ill-gotten wealth is perhaps the most powerful global symbol of his dishonesty and his persistent efforts to undermine the rule of law and democracy in the Russian Federation."
Rep. Demings is very proud of her legislation as shown in this quote:
"
"Every American has the right to a safe country and a secure democracy where their voice matters. This bipartisan legislation is a crucial first step to ensure that the rights of the American people matter more than corrupt Russian money.
"To protect our national security and our democracy, it's vital that we investigate and expose the Russian president's financial networks and cut off the illegal funding for these criminal attacks against our country. We will not stand for this attempt to override the voices of the American people. It's time to hold him accountable. This legislation will expose the corrupt finances being used to fund attacks against our democracy."
According to the bill, within 6 months of the bill becoming law, the Director of National Intelligence working in coordination with the Secretary of State is to accomplish the following:
"(1) the estimated net worth of Vladimir Putin and his family members;
(2) a description of their legitimately and illegitimately obtained assets, including all real, personal and intellectual property, bank or investment or similar accounts, and any other financial or business interests or holdings, including those outside of Russia;
(3) the details of the legitimately and illegitimately obtained assets, including real, personal and intellectual property, bank or investment or similar accounts, and any other financial or business interests or holdings, including those outside of Russia, that are owned or controlled by, accessible to, or otherwise maintained for the benefit of Vladimir Putin, including their nature, location, manner of acquisition, value, and publicly named owner (if other than Vladimir Putin);
(4) the methods used by Vladimir Putin or others acting at his direction, with his knowledge, or for his benefit, to conceal Putin's interest in his accounts, holdings, or other assets, including the establishment of "front" or shell companies and the use of intermediaries; and
(5) an identification of the most significant senior Russian political figures, oligarchs, and any other persons who have engaged in activity intended to conceal the true financial condition of Vladimir Putin."
This isn't Representative Demings first "kick at the Putin can". She previously introduced H.R. 5910 aka the "Defend Against Russian Disinformation and Aggression Act" back in May 2018. The intention of this bill was to strengthen the United States' response to Russian interference base on the Intelligence Community Assessment from January 2017 which found that:
"Russia engages in attacks of disinformation to advance its longstanding desire to undermine the United States-led democratic order, the promotion of which Putin and other senior Russian leaders view as a threat to Russia and to Putin's administration."
After introducing H.R. 5910, Representative Demings had this to say:
"When America takes on a bully, we should fight to win. I won't sit in silence while a foreign dictator attacks our democracy and our citizens. Today, I'm introducing a bill to take clear steps to defend us from Russia's uncontested aggression….
American families deserve to know that their news is real, their power grid is secure, and their personal information won't be stolen. Our allies deserve to know that America will respond strategically and strongly in their defense against aggression. All of us deserve a safe, free world—and the only way to get it is to stand up to the world's dictators when they go on the offensive."
"Their personal information won't be stolen"? No, it will just be recorded and stored for all eternity by America's intelligence network.
Here is a further quote from H.R. 5910 which outlines the rationale for its existence:
"Russia has also significantly stepped up its efforts to confront the United States and its allies politically and militarily, and to counter American influence worldwide, including by the following:
(A) Invading and illegally occupying Crimea.
(B) Intervening in and occupying parts of eastern Ukraine.
(C) Deploying substantial military forces and undertaking a ruthless bombing campaign in Syria to prop up the regime of Bashar al-Assad and defeat the American-supported opposition.
(D) Significantly expanding its armed forces and deploying missiles in violation of treaty commitments.
(E) Undertaking large military exercises designed to intimidate East European states.
(F) Interfering in the political systems of European countries in much the same way as in the United States.
(G) Using the threat of cutting off gas supplies as leverage over the most energy-dependent European countries.
H.R. 5910 now lies where all good bills end up; in Committee. It has been referred to the Committee on Foreign Affairs, and in addition to the Committees on Armed Services, Intelligence (Permanent Select), Oversight and Government Reform, and Financial Services, for a period to be subsequently determined by the Speaker, in each case for consideration of such provisions as fall within the jurisdiction of the committee concerned.
Let's go back to H.R. 1404 aka the Vladimir Putin Transparency Act. This thoughtful and ground-breaking legislation was actually passed by the House on March 12, 2019 after a lengthy debate of 40 minutes. We don't know who voted for and against H.R. 1404 since the vote was a voice vote so no record of individual votes was made. It has now been forwarded to the Senate for their input and then on to the Select Committee on Intelligence as shown here: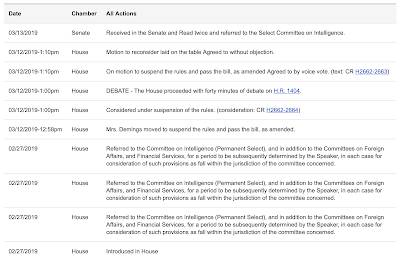 According to Govtrack.us, there is a 71 percent changed that the bill will be enacted.
Let's close with this thought. While Congress and Washington as a whole seems stuck on the "Russia narrative', this most recent development seems like something unreal. How much will Washington be willing to spend to ascertain Mr. Putin's wealth? How many Americans really care about Mr. Putin's net worth? Given that we don't have a firm grasp on much the President of the United States is worth or how much taxes he and his family pay, it is fascinating to see that Congress feels that it must spend untold millions of dollars to figure out what Vladimir Putin is worth. I'm sure that America's uninsured and homeless are waiting with baited breath to find out.
Click HERE to read more from this author.


Loading ...