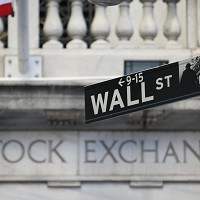 One good thing about having a contrarian view is that you frequently see what others are missing. Today's example of Microsoft acquiring internet phone service Skype is one such example.

Microsoft has struggled to gain traction and ultimately quit music devices (Zune) and phones (KIN). Apple and Google's offerings (smartphones and operating systems) are the 800 lb gorillas, and they've effectively crushed Research & Motion and Nokia. These firms themselves, were kingpins just three years ago.

So rather than viewing Microsoft's move as one of desperation, I view it as potentially brilliant in terms of staying in the game and perhaps even changing the game.

Consider the 664 million registered users of Skype and the 170 million active users. Microsoft intends to integrate the free phone and video conferencing to those users who already love into their Xbox 360, Kinect, and Windows phones.

To boot, I see Microsoft using Skype and the nearly 40 percent of users that use it for business purposes to go head-to-head with Cisco (WebEx, Tandberg & TelePresence) as Skype's CEO Tony Bates was a Cisco bigwig prior to taking over this firm.

Cisco acquired WebEx in 2007 for $3.2 billion, or about 1/3 of the Skype acquisition. The most recent data I obtained indicated 36 percent of Skype to Skype calls included video, so Microsoft gets a user base easily 30 times bigger than the 2.2 million registered hosts at WebEx.

With so much attention on mobile advertising, I can't help but note that Microsoft also gets Skype's "Click-to-Call" adverts with this acquisition. Those "Click-to-Call" ads pop up within search results and will be a major source of revenue for the venture. Businesses already pay Skype based on the number of calls they receive through the service and can set a monthly budget based on the number of calls they would like to pay.

Bottom line is that CEO Steve Ballmer kept Skype from a competitor, dramatically enhanced Microsoft's reach into mobile ads, planted a flag into the telecom space, and put the company in the ring toe-to-toe with Google Voice and Apple's FaceTime. Also, he expands the company into the very lucrative online meeting and web collaboration business with one sensational move.

* Today's Blog is written by Jon Najarian, Co-Founder, TradeMonster.com

For the best market insight, catch 'Fast Money' each night at 5pm ET and the 'Halftime Report' each afternoon at 12:30 ET on CNBC.