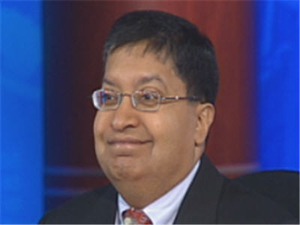 With capital markets aspiring to a rapid return to normality, it is appropriate to examine conundrums as well as linkages between equities, fixed income and bullion. Normality is not likely replicate 2005/6 as markets may be implicitly anticipating. Normality as it unfolds is likely to include longer duration, lower amplitude growth as well as higher long fixed income yields (4-5% as benchmark for long U.S. Treasuries), S&P 500 P/E ratios in the 15-18x zone and moderately higher gold bullion prices. Conundrums in equities have had to do both with the quality of earnings growth as well as with near term volatility over relative valuation versus fixed income. Not just nifty fifty stocks in the distant past but more recently internationally, markets as disparate as Shanghai (6,092 as of October 16, 2007 and 3,026 as of September 14, 2009) , the NASDAQ (5,048 as of March 10, 2000 and 2080 now) and the Nikkei (38,916 as of December 29,1989 and 10,202 now) had valuation, that at peak levels incorporated long term earnings growth assumptions over 20% per annum, which proved an ephemeral conundrum.
Subsequently, lower bond yields did not succor valuation expansion back to its peak. We expect a new earnings cycle from late 2009 into recovery of peak into 2011 with massive financial statement restructuring (as is already occurring from the financials to the staples, from the United States to China) and preference for quality. The conundrum of the last cycle in commodities had to do with under appreciation of de-regulation stimulating strong growth in Asia. Now with major investible currencies already with large deficit overhang and after central banks cutting gold holdings for a decade, gold reserve rebuilding as a hedge could run beyond conventional concerns about the upcoming Asian jewelry demand season.
Click HERE to read the complete article.